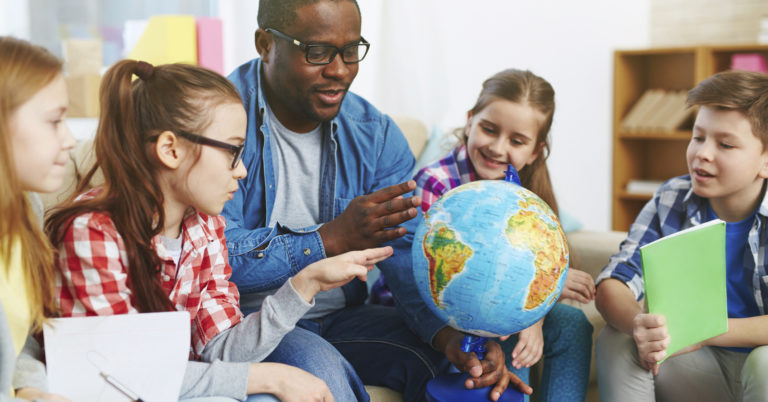 ICYMI: Time to Re-Imagine School Funding
The Charleston Gazette published an op-ed by Jason Huffman, state director for Americans for Prosperity-West Virginia, on why a one-size-fits-all education system is wrong for West Virginia students and their families, especially during a pandemic. Read the entire article here.
Below are excerpts from the piece:
Recently, Gov. Jim Justice laid out a plan for the reopening of West Virginia schools. For some, that's a welcome development — while for others, it creates more questions than answers.
…
This challenge is unprecedented. So too should be our response. It's time for us to re-imagine education in West Virginia in a way that ensures every child has access to the education that's right for them.
This starts with a reevaluation of how education funding flows. Right now, traditional public schools operate based on a per-pupil funding allotment, of which the average amount is over $11,000 annually. This means funding is allocated based on the headcount of students in each classroom, but it also means the system is inflexible when it comes to allowing education funding to follow the child.
…
The most viable policy answer is to implement empowerment scholarships. Instead of tying funding to school buildings, even when they might not be open for education, empowerment scholarships fund students directly. This approach isn't new, but now, more than ever, it's vitally important to invest in every solution that ensures our students keep learning.
…
For parents who choose to opt into these scholarships, they gain the freedom to use their education tax dollars to individualize their student's learning experience and thrive. This proven solution would be the great equalizer when it comes to educational disparities that have only been exacerbated by the pandemic, especially for low-income families. Like other state spending programs, these transactions would be closely audited, to ensure proper use of funds.
Such a system also would give more flexibility to educators, who would have greater ability to create environments that work for them and for students. With or without a pandemic, it would enable educators to be more entrepreneurial and to use the methods, teaching styles and cultures that match their passions and unlock student potential.
…
The effects of COVID-19 have been trying and, at times, scary. But it's not in our DNA as West Virginians to back down from a challenge. Now, more than ever, we must re-imagine the way in which we help our students, educators and families respond to the crisis. That means funding individual students directly.
Read the entire article here.