Please select your state
so that we can show you the most relevant content.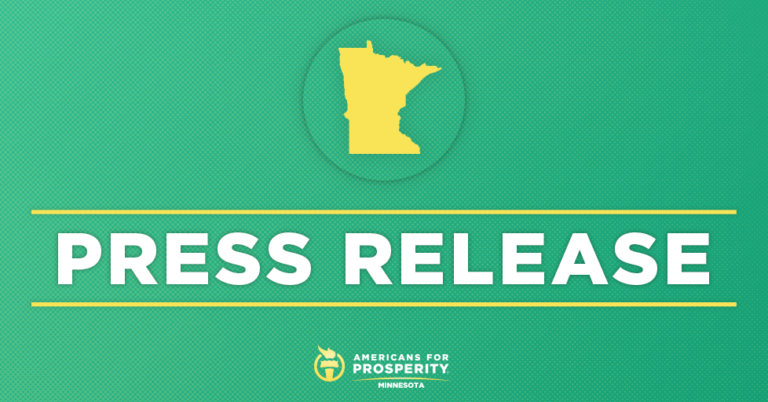 ICYMI: MinnPost, There's plenty of common ground on criminal justice reform in Minnesota
ST. PAUL, MN – Americans For Prosperity – Minnesota (AFP-MN) State Director Jason Flohrs recently penned an opinion piece that appeared in MinnPost highlighting common sense action that can be taken now to enact meaningful criminal justice reforms with bipartisan support. Focusing on bills currently in the legislature, the column urged legislators to adopt these evidence-based measures to provide a better shot at a second chance for those in the criminal justice system and help improve public safety across the state.
Click here to read the full piece and see below for excerpts.
"Minnesota has one of the lowest recidivism rates in the country, yet almost 40 percent of those exiting our state prisons will be convicted of another felony in just three years. This rate has stayed relatively consistent over the past decade. We cannot keep doing the same thing and expect a different result. We must seek to incentivize — not inhibit — the success of those seeking a second chance. These proposals do that. They focus on eliminating both unnecessary barriers to opportunity and unnecessary interactions with law enforcement. They help focus law enforcement's role to protect and serve, not dilute their mission by asking them to collect debts or raise revenues….
"There is also strong bipartisan understanding that the state's asset forfeiture process is broken. Legislators have the chance following years of negotiations among stakeholders to pass compromise language that better protects Minnesotans' property and due process rights while preventing most claimants from being caught up in this convoluted system in the first place….
"We've made some important progress on these issues — nationally with the prison reforms included in the First Step Act, and with passage of policing reforms here in Minnesota last summer. The first step is undoubtedly the hardest to take, but legislators shouldn't be content to stop there. We have a long way to go toward respecting the human dignity and constitutional rights of all our citizens."
For further information or an interview, reach Jason Flohrs at jflohrs@afphq.org. 
© 2023 AMERICANS FOR PROSPERITY. ALL RIGHTS RESERVED. | PRIVACY POLICY