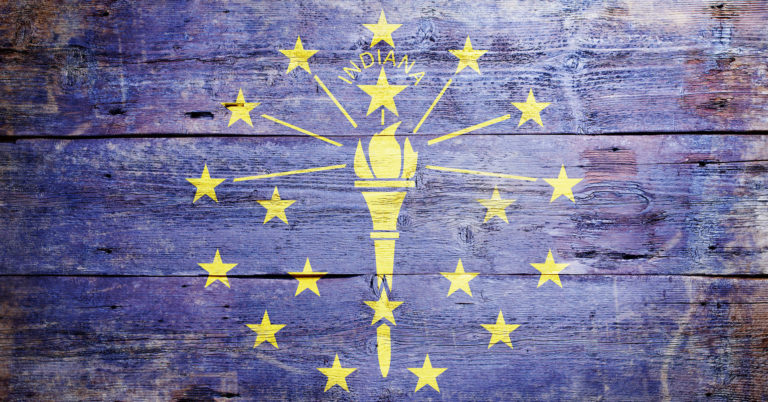 ICYMI: Michael Chartier: Gov. Holcomb is rethinking the way Indiana protects public health
Americans for Prosperity-Indiana State Director Michael Chartier | Indianapolis Business Journal
In the wake of the COVID-19 pandemic, state officials are taking a new and better approach in their efforts to protect public health.
Before the outbreak, state government saw restrictions and regulations as the best way to keep the public safe. But it ignored solutions developed among social entrepreneurs, businesses and communities that offer a more effective alternative.
Gov. Eric Holcomb was quick to rethink many of these regulations and support private solutions that better enable Indiana to expand access to health care and take the fight to COVID-19. In reviewing every tool at the state's disposal, he has taken a pragmatic approach.
…
Even before the coronavirus, medical professionals had long been working to develop innovative ways to deliver health care.
Telemedicine, for example, allows providers to diagnose and even treat patients from the comfort of their homes. For patients in rural areas, or for those who have trouble traveling to faraway facilities, this has been critical.
That's why the governor rightly decided to use an emergency executive order to empower telemedicine and telehealth providers to better combat the virus. He loosened regulations on telemedicine service and licensure, allowing thousands of doctors and nurses around the state to provide care regardless of where patients live.
…
Holcomb also took a second look at our licensing restrictions on medical professionals, as part of an effort to bring as many care providers as possible to the front lines.
…
Any professional who had a license to practice any type of medicine in the past five years can now offer care. Additionally, all medical licenses in good standing in other states are now accepted in Indiana.
…
The Legislature should keep these reforms in mind after we've weathered this storm. If the review and removal of these restrictions on Indiana's providers better enable patients to get the care they need, our lawmakers should consider making these reforms permanent.
After all, we should always use the best tools to protect the health of Indiana residents
Click here to read the full op-ed.