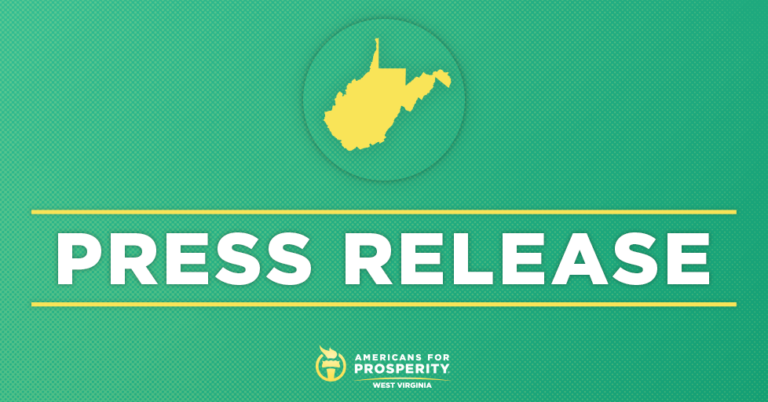 ICYMI: Education bill didn't go far enough
Americans for Prosperity West Virginia State Director Jason Huffman | Charleston Gazette-Mail 
West Virginia lawmakers were on the cusp of enacting historic change by dramatically expanding educational freedom for every family in the state and creating a road map for other states to follow. Instead, defenders of the status quo in the House, and Gov. Jim Justice's preoccupation with his own political self-interest, watered down the Senate's bold vision for educational freedom for every child.
It's like being on the 1-yard line with three downs to go and opting for a field goal. A far cry from Dana Holgorsen saying: "Let's go win the game."
…
That's why the state lawmakers should quickly seek to pass legislation to get back on track toward expanding educational freedom. The first order of business should be enacting universal education savings accounts, so every West Virginia family that chooses to enroll is able to individualize their child's education by using a portion of their public per-student funding on education-related expenses like tuition, public school classes, and tutoring.
…
Unfortunately, anti-reformers forced in language that caps the number of charter schools allowed to operate in the state to only three until July 1, 2023. This led my group, Americans for Prosperity West Virginia, to withdraw our support for the bill.
…
We can look to a number of states that have enacted similar restrictions on charter schools to see why this approach is misguided. In neighboring Kentucky, the state continues to lack any charter schools, despite legislation signed two years ago authorizing this type of innovative public school to operate. Besides a lack of funding and limiting the number of students that can enroll, Kentucky's weak charter school law places too many barriers to charter school growth.
…
Through this lens, it's hard to see the final version of the omnibus education bill as anything other than a missed opportunity. House Bill 206 represents a step in the right direction — a turning point in the education debate — but it didn't go nearly far enough. More must be done.
West Virginia families want and deserve the freedom to customize an education plan that is right for them. Every child, regardless of income or ZIP code, deserves access to an educational experience that meets their unique needs.
Thankfully, bold leaders have put us on a path to rapidly get there. Legislators should build on the special session and enact meaningful education reform. Mountain State families deserve better than small ball.
Click here to read the full op-ed.
Jason Huffman is the West Virginia state director at Americans for Prosperity.