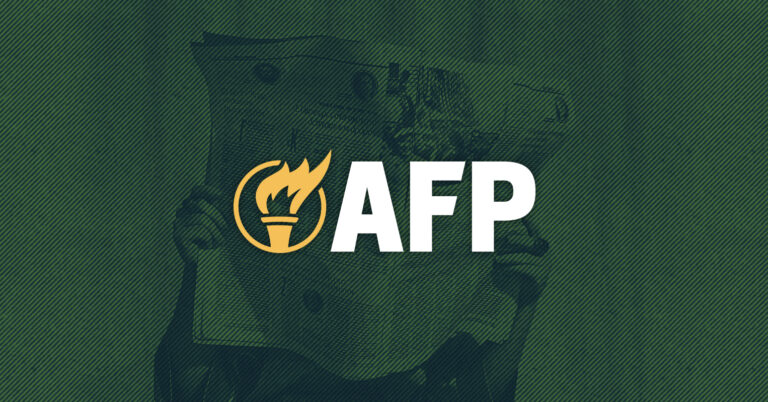 ICYMI: AFP-WI State Director Megan Novak Testifies Against Utility Rate Hikes
ICYMI: AFP-WI State Director Megan Novak Testifies Against Utility Rate Hikes
Madison, WI — Today, Americans for Prosperity – Wisconsin (AFP-WI) State Director Megan Novak testified at the Wisconsin Senate Committee on Utilities and Technology hearing in opposition to Senate Bill 481: an incumbent transmission facility owner's right to construct, own, and maintain certain transmission facilities and Public Service Commission procedures if the transmission facility is a regionally cost-shared transmission line.
In opposition to this legislation, Novak also penned an op-ed published on DrydenWire in response to Senator Bradley's introduction of Senate Bill 481, Right of First Refusal (ROFR) legislation, and argues that it leaves ratepayers worse off by decreasing competition in the utilities space, resulting in higher rates for Wisconsinites.
Last week, Novak penned an op-ed published on DrydenWire in response to Senator Bradley's introduction of Right of First Refusal (ROFR) legislation and argues that it decreases competition and leaves ratepayers worse off by allowing an in-state monopoly that results in rate hikes across Wisconsin.
AFP-WI State Director Megan Novak on supporting ratepayers:
"One of the growing challenges for Americans right now are high energy costs. Too many families and business owners are facing seemingly non-stop hikes in their monthly energy bills, which can limit their ability to live out their version of the American Dream. Unfortunately, the bill before this committee today, would risk yet another rate hike for Wisconsinites. With our state already having some of the highest electricity rates in the Midwest, another increase would be devastating to families and businesses already struggling under the inflationary economy of Bidenomics."
Excerpts from Novak's op-ed:
"The bill would eliminate competition for building new transmission lines in Wisconsin. When utilities build new transmission lines, you and I pay the cost on our monthly electricity bills, which includes utilities' 'return on equity.'"
…
"Senator Bradley argues that his bill will reserve the role of the state's Public Service Commission (PSC) in deciding who owns and operates transmission lines in Wisconsin. Maintaining competitive bidding for these lines does not eliminate any role the PSC has in overseeing Wisconsin's grid, it simply boxes out bids from other qualified companies.
At the end of the day, this can seem like a complicated issue, but it's not. Senator Bradley's bill will simply eliminate competition and lead to even higher rates on our monthly bills. Legislators must oppose Senator Bradley's bill and preserve competition to keep costs down for all of us."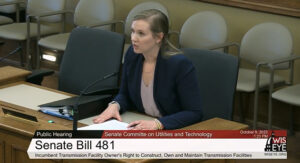 Read AFP-WI's full testimony HERE.
Read Novak's op-ed HERE.