Please select your state
so that we can show you the most relevant content.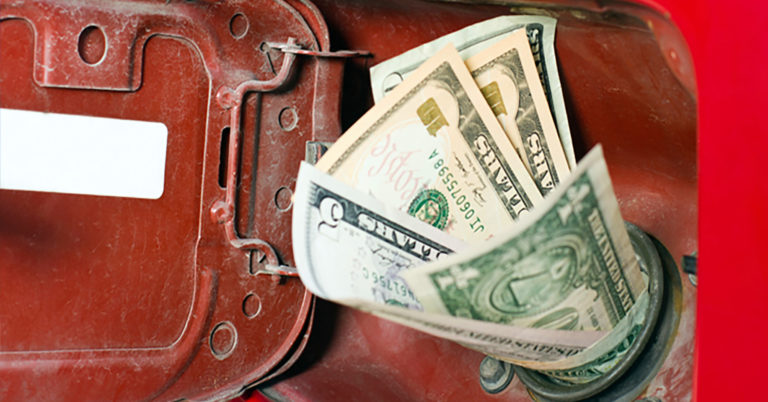 ICYMI: AFP North Carolina Discounts 1500 Gallons of Gas for Citizens in Greensboro
Greensboro, North Carolina—Americans for Prosperity-North Carolina on Tuesday morning turned back the clock at the Pit Stop Gas Station on Alamance Church Road to kick off Americans for Prosperity's nationwide True Costs of Washington Campaign. For an hour a half, the grassroots advocacy group took over the gas station and lowered the price of regular unleaded gas down to pre-inflation levels at $2.38 a gallon. Before the event, the market price of regular unleaded fuel was $3.99 a gallon.
Within minutes of lowering the price, dozens of cars lined up as motorists took notice of the unusually low price. Advocates shared informational material about how runaway government spending, burdensome regulations, and regressive energy policies have contributed to rising prices across the country.
The grassroots group paid for over 1500 gallons of discounted gasoline as customers shared how inflation was changing their habits and influencing their choices about how to save money and stretch dollars. This saved drivers in Greensboro today over $2,415 at the pump.
Many motorists mentioned that today's saving would help them better afford groceries and baby formula—other items that have gotten appreciably more expensive over the past 15 months. One man was relieved to pull up at the pump and learn about the reduced price—his truck had just run out of gas as he arrived!
Advocates shared that common sense federal policy changes could help ease the pain for Americans by reducing wasteful government spending, unleashing innovation by reducing burdensome regulations, and promoting domestic energy abundance.
The next True Cost of Washington Event will be in Dayton, Ohio on May 13.
© 2023 AMERICANS FOR PROSPERITY. ALL RIGHTS RESERVED. | PRIVACY POLICY