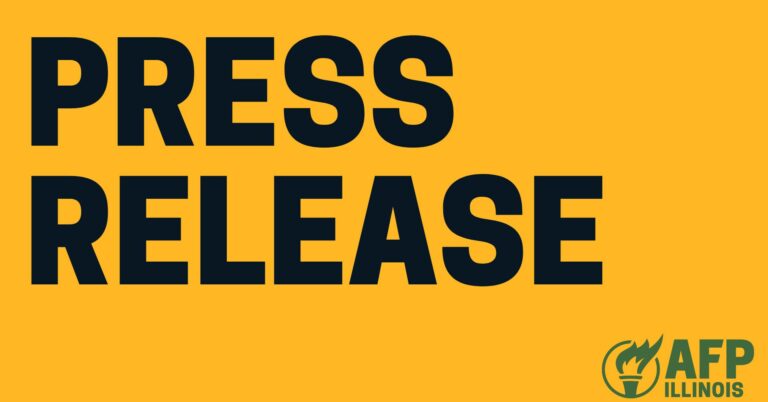 ICYMI: AFP-Illinois & Rep. Bost Host Gasoline Discount Event in Effingham
EFFINGHAM, IL – Last Saturday, Americans for Prosperity-Illinois (AFP-IL) was joined by Congressman Mike Bost (IL-12) to roll back the price of gas to $2.38 for a limited time at the Moto Mart in Effingham.
Overall, the top-down policies touted as "Bidenomics" have wreaked havoc on the American economy, making it harder than ever for Illinoisans to make ends meet. From gasoline to groceries, everything seems more expensive nowadays.
Throughout the two-hour event, AFP-IL provided a discount on more than 2,500 gallons of gasoline to Illinoisians. Congressman Bost, activists and volunteers spoke with motorists about the causes of rising energy costs in Illinois and nationwide.
When other gas stations in Effingham began dropping the price of gas to $2.38, AFP-IL dropped the price another 41 cents to highlight Illinois' second highest in the nation gas taxes and the massive gas tax increases by Governor Pritzker and the General Assembly.
"I enjoyed meeting with constituents in Effingham and hearing their concerns about the high costs of essential items like fuel and groceries," said Congressman Mike Bost. "I will continue to push back against Joe Biden's anti-energy agenda, advocate for investing in America-made energy, and fight to put America First in Congress."
"You don't have to follow politics to recognize the consequences of the Biden-Pritzker agenda. Skyrocketing inflation, gas and groceries are kitchen-table issues that face Illinois families each and every day," said AFP-IL State Director Jason Heffley. "We should be working to address these issues instead of stifling American energy independence."