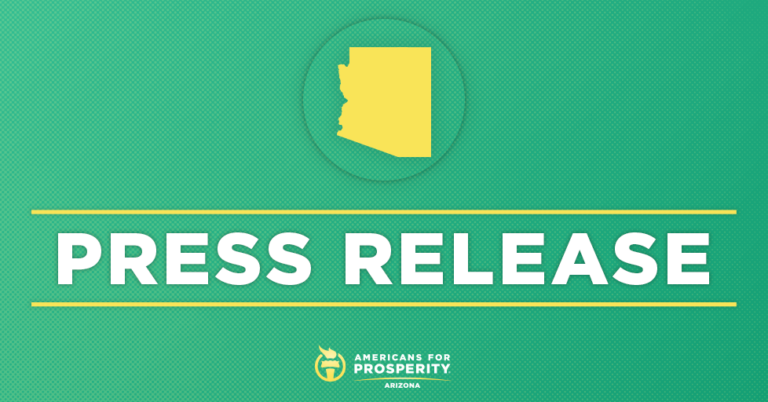 ICYMI: AFP-AZ Hosts Forum on Filibuster
Apr 29, 2021 by AFP
Grassroots group also announces campaign urging Senator Sinema to stay true to her word on the filibuster
TEMPE, AZ – Americans for Prosperity-Arizona (AFP-AZ) hosted a forum on the filibuster yesterday with former U.S. Senator Jon Kyl, AFP President Tim Phillips, and LIBRE Initiative President Daniel Garza.
AFP-AZ also announced a major campaign consisting of a six-figure ad and radio spend by AFP urging select senators, including Senator Kyrsten Sinema, to oppose efforts to eliminate the filibuster, as well as extensive grassroots engagement that include a nationwide event tour hosted by AFP. The ads lead to a webpage that allows Arizonans to directly contact lawmakers and learn more.
Click here to view the event.
Click here to view an example ad.
AFP-AZ State Director Stephen Shadegg issued the following statement:
"Eliminating the filibuster would usher in even more extreme partisanship, resulting in an endless cycle of radical policies getting pushed through the Senate. Sen. Sinema has been principled in opposing attempts to end the filibuster to pass a partisan wish list. We are working to educate Arizonans on the devastating consequences they would face if Sen. Sinema goes back on her word. From a government takeover of health care to packing the Supreme Court, opening a Pandora's box of sweeping structural changes is a power grab that will only lead to more dysfunction in Washington. We urge Senator Sinema to stand up for Arizonans and ensure we don't have partisanship on steroids."
AFP President Tim Phillips discussed the repercussions of eliminating the filibuster:
"This attempt by Chuck Schumer and Dick Durbin…to do away with the filibuster is the most aggressive, partisan power grab attempt in modern American history.

"What we're doing at Americans for Prosperity and LIBRE is traveling the country and asking folks in their states to talk to their United States Senator."