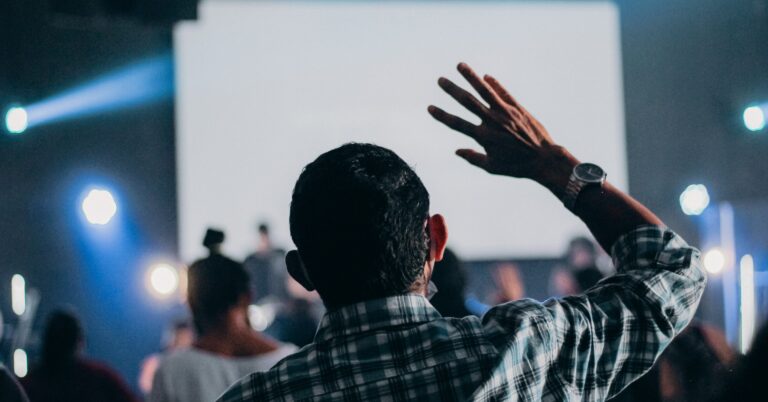 Expanding the public's right to know: How Congress can fix the 'Freedom of Information' Act
This article was authored by Susan E. Harley of Public Citizen for Americans for Prosperity Foundation's Sunshine Week 2022 essay series on reforming FOIA.
 My organization, Public Citizen, is celebrating its 50th anniversary this year. Our founder, Ralph Nader, early in his career notably referred to the Freedom of Information Act as the "Freedom from Information" Act in an article about how implementation of the law was abysmal.
Despite FOIA's flaws that continue to this day, throughout our existence, Public Citizen has strongly believed FOIA plays an essential role in ensuring that the public is informed about the government's activities — particularly about those activities that the government would rather keep hidden.
Therefore, our organization has consistently used the law to hold the government accountable through our research, advocacy and education. Public Citizen attorneys also provide legal representation to a variety of organizations, community groups, journalists, academics, and others seeking to obtain information under FOIA.
At FOIA's heart is the intent to grant the public a right to know about government operations, subject to nine narrow exemptions. Unfortunately, FOIA implementation by agencies has been beleaguered with improper redactions and withholding of information. On FOIA's 50th anniversary in 2016, the bipartisan Freedom of Information Improvement Act was signed into law and was meant to solve many issues keeping information out of the public's hands.
For example, it codified the "foreseeable harm" standard, under which the government is now required to articulate how disclosure of the requested information would violate a specific harm that is protected by one of FOIA's exemptions to disclosure. It also sought to make more information proactively disclosed by creating the "rule of three," under which documents requested three or more times are required to be automatically disclosed to the wider public, among other reforms.
Yet, FOIA requestors are still facing over-redaction, improper withholding, and long delays in obtaining documents to which they are entitled — as Public Citizen's FOIA litigation shows. Our recent litigation has been on issues as critical and varied as:
These are just a sampling of examples of instances in which requesters had to go to court to obtain the documents they sought.
Given that Public Citizen continues to meet agency resistance to disclosure, it's an honor to be part of the collective efforts to use Sunshine Week to shine a light on the ways our nation's leaders could improve FOIA. Public Citizen advocates some far-reaching changes to FOIA, such as elimination of the special carveout gifted to the banking industry, but that is a very challenging reform in the current environment.
Still, there are a set of common-sense improvements that Congress should address in a bipartisan manner, similar to the way our nation's leaders stepped up to the challenge to expand and enhance the public's right to know on FOIA's 50th anniversary.
The most sensible solution to ensure more information gets into the hands of the public is to reduce over-redaction and improper withholding of information. One way to do that would be to build out the foreseeable harm test with an analysis that would require agency FOIA professionals (and courts reviewing agency decisions) to balance the government's interest in withholding information against the public's interest in obtaining it.
Information about issues of critical importance to the populace, such as whether the government is operating in the best interests of the public, our country's upholding of core democratic principles, or health and safety, should not be able to be hidden just because they technically fall within an exemption if the public interest in disclosure outweighs the government's interest in withholding. Implementing a public interest balancing test on applicable FOIA exemptions would give watchdog organizations a multifaceted tool to pull back the curtain on wrongdoing for the sake of the overall good.
Another critical area in which Congress must act is to undo the damaging effects of a U.S. Supreme Court case, Food Marketing Institute v. Argus Leader Media (FMI). In that case, the Court greatly expanded FOIA's Exemption 4, which protects "trade secrets and commercial or financial information obtained from a person and privileged or confidential." In the decades preceding FMI, courts had defined "confidential" to mean mainly information the disclosure of which would likely cause substantial harm to the competitive position of the person from whom the information was obtained."
In FMI, the Court instead held that information is "confidential" if it is "both customarily and actually treated as private by its owner and provided to the government under an assurance of privacy." (The Court did not decide whether information is confidential if only the first of these elements has been established). The unfortunate result is that the public can generally now obtain only information that corporations openly share or that has already been publicly disclosed.
This has largely given corporate America carte blanche to hide critical documents about medical and food safety, pollution, wasting of taxpayer dollars, and other incredibly important information that they transmit to the government. That's why Public Citizen strongly supports the bipartisan Open and Responsive Government Act (S. 742) — to codify the standard that information can be withheld as "confidential" commercial information under Exemption 4 only when release of the information would cause substantial competitive harm.
In an age of ongoing pandemic, assaults on our democracy, and an environmental crisis, now is the worst time for the government to keep information from the public. The above reforms and other small changes, such as reducing delayed responses, are not only politically feasible but necessary for organizations like mine to properly watchdog the government and safeguard the citizenry.
Discover more thought-provoking ideas for reforming FOIA.
Susan Harley is the managing director for Public Citizen's Congress Watch division where she helps coordinate all aspects of the division's advocacy across multiple issue campaigns. She specializes in tax issues, Postal Service related topics, and open government initiatives. Susan received her bachelor's degree from Michigan State University and received her J.D. cum laude in public law and regulation from MSU's College of Law. She is a member of the State Bar of Michigan. She can be found on Twitter @Susan_Citizen.