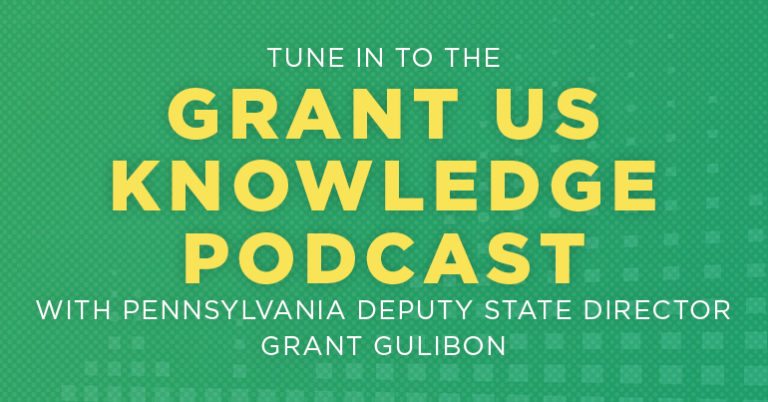 How can Pennsylvania help families get their students back on track?
The COVID-19 pandemic has exacted a heavy toll on Pennsylvania's students. What's more, the impact of this health crisis puts some students in a worse position than others.
While some districts were more prepared than others to deal with the fallout of the virus, many simply didn't have the ability to provide educational alternatives to their students.
So, how do we ensure that all families are better equipped to provide the best education for their children?
In the third episode of Grant Us Knowledge, Americans for Prosperity-Pennsylvania's new podcast covering important policy issues in the commonwealth, Deputy State Director Grant Gulibon discusses with yes. every kid. Regional Director Carrie O'Rourke, state Representative Clint Owlett, and state Senator Judy Ward how "Back on Track" Education Scholarship Accounts — under consideration in the Pennsylvania General Assembly — can help soften the blow on families and students.
"We're talking about a policy proposal here in Pennsylvania that has the potential to really help those students and those families that were struggling — for whatever reason — who may not have either the public or private resources to be able to keep students on track," Gulibon says.
During this podcast, Gulibon and guests discuss:
4:14 — The goals and mission of yes. every kid. and what they aim to do to promote individualized learning.
5:35 — What the Back on Track Education Scholarship Account legislation would do for Pennsylvania's students.
7:41 — What Owlett and Ward, sponsors of ESA bills in the House and Senate, have been hearing from their constituents about the educational needs of their students.
10:51 — What these ESA bills would do and how they would help low-income Pennsylvania students.
16:16 — Why the family-centered approach to the ESA bills matters.
17:44 — How these bills could move forward in the legislature.
21:41 — Why Pennsylvania students need a wide range of educational options.
"There is a lot of work going on to give and to provide folks with the opportunities and the ability to take advantage of everything that's out there … to break those barriers toward getting your kids either back on track or keeping them on a steady pace," Gulibon says, "or even getting them to advance in their education going forward."
Enjoyed this episode of Grant Us Knowledge? Listen to additional episodes to stay up to date on the policies affecting the lives of everyday Pennsylvanians.