Please select your state
so that we can show you the most relevant content.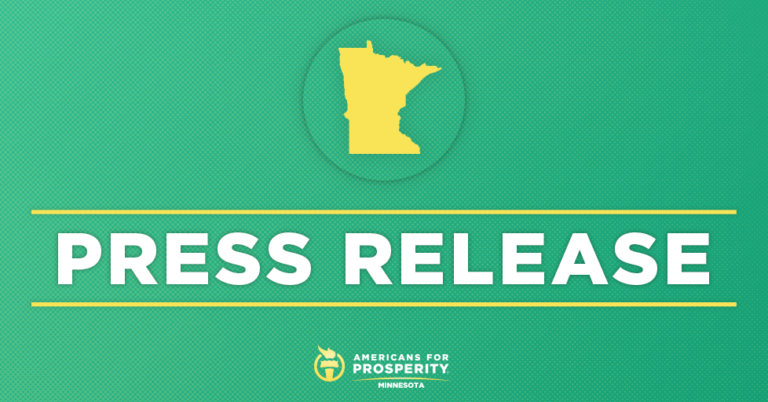 House Votes to Unnecessarily Increase Health Care Costs
ST. PAUL, MN – Americans for Prosperity-Minnesota (AFP-MN) today expressed disappointment after the House passed HF400, a bill that, despite its good intentions raises costs on patients using prescribed pain medication.
AFP-MN believes the opioid crisis requires thoughtful, compassionate, long-term attention, and will work with anyone to find a solution. However, a fee increase that specifically targets sick people and raises the cost of their treatment is not a thoughtful plan—and is not compassionate.
AFP-MN State Director Jason Flohrs issued the following statement:
"We all agree on the need to end the opioid epidemic, but to fund treatment programs by punishing sick people with higher costs on the medicine their doctors prescribed is just wrong. With a billion-dollar budget surplus, we can surely find the necessary funding to alleviate this crisis without sticking sick people with higher costs. We urge the Senate to reject this unfair and uncompassionate approach and look for ways to address this crisis that don't raise health care costs on Minnesota families."
Background:
AFP-MN has been at the forefront of opposing additional fees on Minnesota patients who are already facing high health care costs.
AFP-MN to House: Protect Patients and Reject Opioid Fees Bill (3/18/19)
© 2023 AMERICANS FOR PROSPERITY. ALL RIGHTS RESERVED. | PRIVACY POLICY