Please select your state
so that we can show you the most relevant content.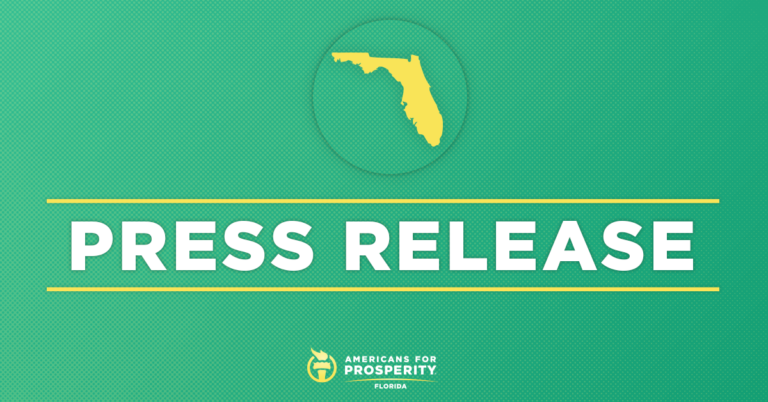 House & Senate Tear Down Barriers in Health Care 
Grassroots group made over 85,000 contacts to push for full Certificate of Need repeal
Tallahassee, FL – Americans for Prosperity-Florida, the state's leading grassroots advocate for improving access to quality health care, is applauding the Florida legislature today for repealing Certificate of Need. The historic opportunity will allow health care providers to care for Florida patients without needing to jump through burdensome and crony regulatory hoops.
AFP-FL launched robust digital and direct-mail campaign to educate Floridians about how reducing barriers for health care providers will reduce cost and increase access to care.
AFP-FL activists made over 85,000 contacts throughout the 2019 legislative session advocating for common-sense health care reforms like Certificate of Need repeal, tele-health, and ambulatory surgical center reforms.
AFP-FL State Director, Skylar Zander released the following statement:
"Passing historic, transformational legislation like the repeal of Certificate of Need will lead to more access to the quality care Floridians need and deserve. At the beginning of session, insiders claimed CON repeal was impossible. Our activists, once again, proved those naysayers wrong. We applaud Senator Gayle Harrell and Representative Fitzenhagen for their leadership in driving CON repeal forward and commend Speaker Jose Oliva for a bold approach to addressing critical health care reforms. We hope Governor DeSantis signs this bill as soon as possible."
AFP-FL scored votes on HB 21 and SB 1712 that will appear on their annual legislative scorecard.
© 2023 AMERICANS FOR PROSPERITY. ALL RIGHTS RESERVED. | PRIVACY POLICY