Honor Florida Families, Expand K-12 Scholarships
AFP-FL calls on lawmakers to bridge divides to expand educational opportunity for more Florida students
Tallahassee, FL – Americans for Prosperity-FL (AFP-FL) is urging Florida lawmakers to give all families the opportunity to achieve their educational goals by expanding Family Empowerment Scholarships for all students. AFP will amplify their call to unite to improve the K-12 system and fully fund the Family Empowerment Scholarship through their signature grassroots efforts, digital and TV advertisements, and other tactics. Florida lawmakers created the Family Empowerment Scholarship in 2019 in response to the overwhelming demand by Florida parents and students to gain access to the educational institutions of their choice.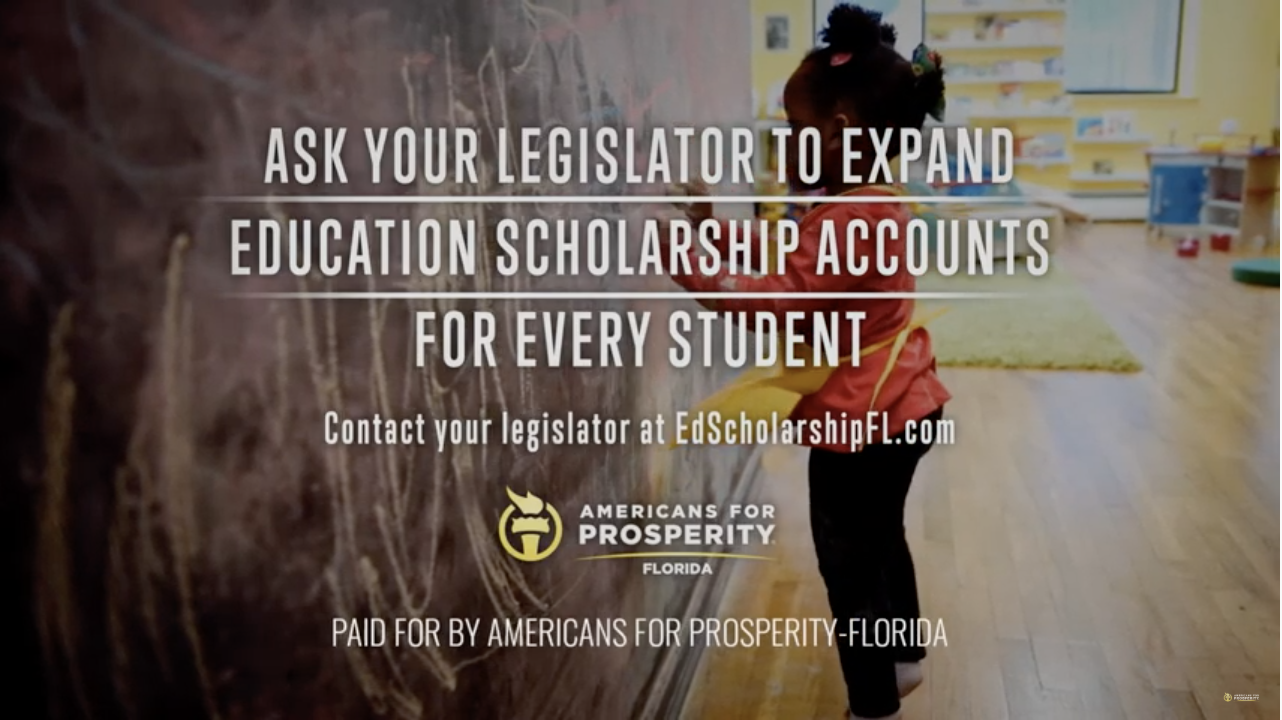 View AFP-FL's latest K-12 Campaign
AFP-FL State Director, Skylar Zander released the following statement:
"The debate in Tallahassee needs to be focused on creating more freedom for children. We know, like parents and educators, that every student is special and unique, which is why we are committed to expanding education options so every family has an equal opportunity at choosing the best education environment for Florida's children. Lawmakers need to celebrate and honor the role parents have in choosing what's best for families, and we believe that these freedoms should be available to all Floridians."
Background:

AFP activists successfully advocated for the creation of Family Empower Scholarships in 2019, though what ultimately enacted limited the number of students who can access the program.
Florida has long led the country in education reform. When states study how to improve their own education system, they often look to Florida first. We should be proud of this heritage and continue to lead the country.
AFP wants all families to have an opportunity to choose any school, whether it's their neighborhood public school, a specialized school, or a private school. Whatever educational experience allows a child to succeed, we should help that child reach that classroom and pathway.