Please select your state
so that we can show you the most relevant content.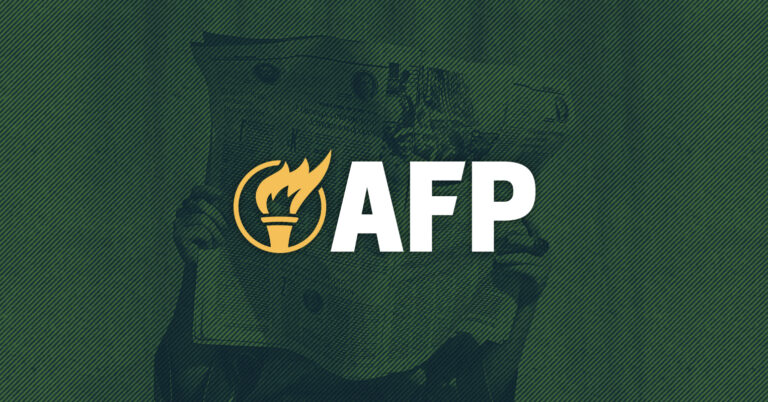 Grassroots Group Thanks Governor Dunleavy For Supporting Policies That Will Enable Alaskans to Succeed
ANCHORAGE, Alaska – As Governor Dunleavy's decision to implement work requirements for Supplemental Nutritional Assistance Program (SNAP) recipients goes into effect today, Americans for Prosperity-Alaska (AFP-AK) issued the following statement:
"It's clear from this decision that Governor Dunleavy is committed to implementing policies that will empower Alaskans to earn success and realize their potential," said Ryan McKee, AFP-AK State Director. "This decision is a crucial step toward reforming Alaska's welfare system into one that provides positive incentives that enable Alaskans to break the cycle of poverty and lead independent, fulfilling lives."
The SNAP program is funded by the Federal government but provides states wide flexibility in administering the program. Previously, Alaska requested a waiver that allowed recipients to be exempt from work requirements. The federal government allows states to request that waiver if all or parts of a state have an unemployment rate over 10% or if there aren't enough jobs available. There are currently about twice as many job openings in Alaska than the number of current Food Stamp recipients projected to be affected by the Governor's decision.
The Governor's decision outlines that Alaska's SNAP beneficiaries can meet the new work requirements by being employed, actively searching for employment, or enrolled in job training to re-enter the work force.
Background: 
Studies that tracked individuals that cycled off programs similar to SNAP after work requirements were enforced in Arkansas, Kansas, and Maine all showed that that when work requirements are enforced, the number of able-bodied adults on the welfare falls, time on welfare is reduced, individuals reenter the workforce, and incomes increase.
© 2023 AMERICANS FOR PROSPERITY. ALL RIGHTS RESERVED. | PRIVACY POLICY