Please select your state
so that we can show you the most relevant content.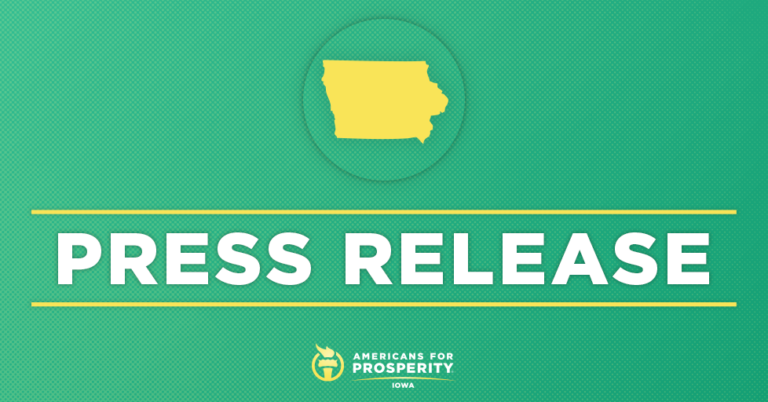 Governor Reynolds, Lawmakers Protect Free Expression on Iowa Campuses
AFP backed campus free speech legislation signed into law by Governor Reynolds 
DES MOINES, Iowa – Governor Kim Reynolds signed bi-partisan legislation today that protects free speech on Iowa's college campuses. Americans for Prosperity-Iowa backed the bill, which upholds the ability of students and faculty on Iowa campuses to freely express themselves.
"The first amendment is central to our identity as Americans. Iowa students deserve a college experience with open intellectual environments and the opportunity to express their views, have their arguments challenged in a respectful manner, and experience the mutual benefit that comes from constructive debate," said Drew Klein, Americans for Prosperity-Iowa State Director. "The legislation signed by Governor Reynolds today places Iowa's colleges and universities among the nation's leaders in protecting free expression and encouraging civil discourse."
Background: 
The legislation:
Repeals all speech codes and zones that unconstitutionally infringe on the free expression rights of students.
Ensures that restrictions on campus speech will only be allowed when they are clear, reasonable, narrowly tailored, and provide for ample alternative means of expression.
Permits every student to freely demonstrate in public places, as long as their conduct is not unlawful and does not materially and substantially disrupt the functioning of the institution.
© 2023 AMERICANS FOR PROSPERITY. ALL RIGHTS RESERVED. | PRIVACY POLICY