Please select your state
so that we can show you the most relevant content.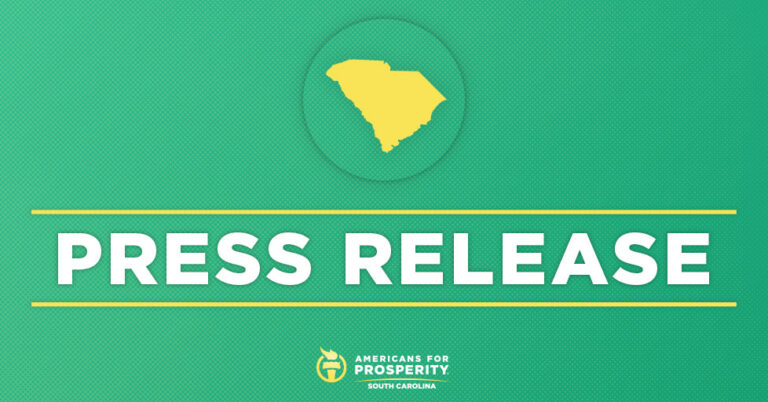 Governor McMaster Signs Bipartisan, AFP-Backed Education Opportunity Law
New Law Makes Exceptional SC Program Permanent, Adds $1 Million in Funding 
AFP's Palmetto State Activists Worked Tirelessly for Reform to Help Special Needs Students and Families
COLUMBIA, SC – Americans for Prosperity-South Carolina (AFP-SC) today praised Governor Henry McMaster for signing H. 4077 into law. The bipartisan measure makes the Exceptional SC scholarship program for special needs students a permanent part of state law and provides it with an additional $1 million in funding. AFP-SC activists worked tirelessly throughout the legislative session encouraging South Carolinians to contact their lawmakers to support educational opportunity for all students in the Palmetto State.
Americans for Prosperity-South Carolina State Director Andrew Yates made the following statement:
"Exceptional SC has a proven record of success in providing educational opportunity for special needs students and their families. After 5 long years as a temporary budget rider, these families now have certainty and peace of mind that this important program is  a permanent part of state law. While there is still more work to be done, this bipartisan law provides assistance to the children who need it most and a solid foundation for future education reforms. We thank Governor McMaster for his leadership in signing it into law and look forward to continuing to work with him to ensure all students have the same shot at a quality education regardless of their zip code or circumstances."
Yates also commended Senators Tom Davis and Vincent Sheheen and Representatives Jason Elliott and G.R. Smith for their leadership on this effort and their commitment to educational freedom.
Background:
AFP-South Carolina Pushes for Education Opportunity for All SC Kids
AFP-SC Grassroots Director Candace Carroll testified before the Senate Education Committee in support of H. 4077 last month
© 2023 AMERICANS FOR PROSPERITY. ALL RIGHTS RESERVED. | PRIVACY POLICY