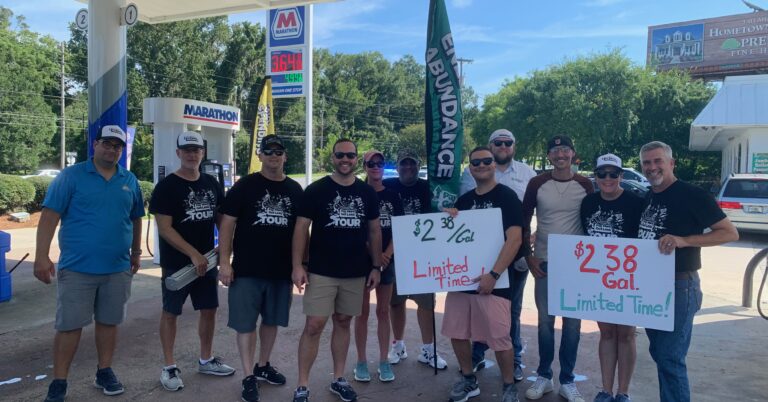 In Florida, Americans for Prosperity highlights how reckless government spending drives inflation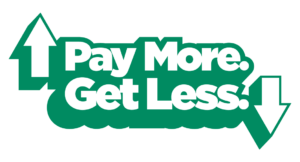 High prices for consumer goods have put a significant burden on Floridians. At 11.2%, the Tampa area has seen some of the highest inflation spikes in the United States.
According to a Florida Atlantic University poll, eight out of 10 Floridians are concerned about higher housing prices and more than half (53%) said higher food costs have greatly affected their finances.
As evidenced by several recent Americans for Prosperity True Cost of Washington events, residents are fed up.
Reckless government spending is a federal and local problem
As CBS47 reported, at a True Cost of Washington stop in Fleming Island, Fla. on August 30, resident Alese Krebs asked, "What is going on?" when it comes to higher prices.
The answer: reckless government spending is fueling inflation increases that Americans have not experienced in almost two generations. The federal budget deficit in fiscal year 2021 was $2.8 trillion, just shy of the $3.1 trillion record set in fiscal year 2020.
Gene L. Dodaro, Comptroller General of the United States, said, "Without substantive changes … the federal debt is poised to grow faster than the economy, a trend that is unsustainable."
Americans agree. A Public Opinion Strategies poll found 73% of Americans believe government overspending is to blame for high prices.
The reckless government spending is not limited to the feds, however. As AFP-Florida State Director Skyler Zander explained on The Morning Show with Preston Scott, Tampa Bay's Major League Baseball team is petitioning for a taxpayer-funded baseball stadium — even though the team wants to split their season between Florida and Canada.
True Cost of Washington Tour temporarily cuts high prices for Florida drivers
AFP's True Cost of Washington tour traveled to a dozen Florida cities, including Tallahassee, Panama City, Middleburg, and Ocala.
Several lawmakers turned out for the events, including U.S. Rep. Kat Cammack, U.S. Rep. Neal Dunn, Lieutenant Governor Jeanette Nuñez, and Marion County Commissioner Stan McClain.
As FloridaPolitics reported, at the events AFP-Florida lowered the price of gasoline from its current level to $2.38, the average gas price the day President Joe Biden took office.
In all, AFP-Florida helped fill 1,035 cars with 12,370 gallons of gasoline.
One patron said the lower cost for gas felt like Christmas in August.
Another patron said she filled up her tank for just $47 when it usually costs more than $120.
Doug, a disabled U.S. Navy veteran, said has felt the pinch of high prices and was grateful for the temporary relief.
To permanently curtail out of control inflation, however, members of Congress and the Biden administration must reverse years of disastrous policies.
How reckless government spending, misguided energy policies harm Floridians
"We're trying to show how inflation has increased and how it's hurting real Americans," AFP-Florida State Director Skylar Zander told WCTV. "Folks can come in and we can have a conversation and they can reach out to their elected officials and make a difference."
U.S. Rep. John Rutherford was on hand at the Fleming Island event.
In addition to reckless government spending, Rep. Rutherford said misguided energy policies contribute to higher gas prices. "The cost of this inflation that's been created by this attack on fossil fuel. Everyone's spending almost $5,200 a year more to live like they did the year before," said Rep. Rutherford.
To curtail high prices, federal lawmakers must expanding oil and gas production on public lands and reform the National Environmental Policy Act to remove barriers to energy innovation, infrastructure, and environmental progress.
They also must curtail their out-of-control spending habits.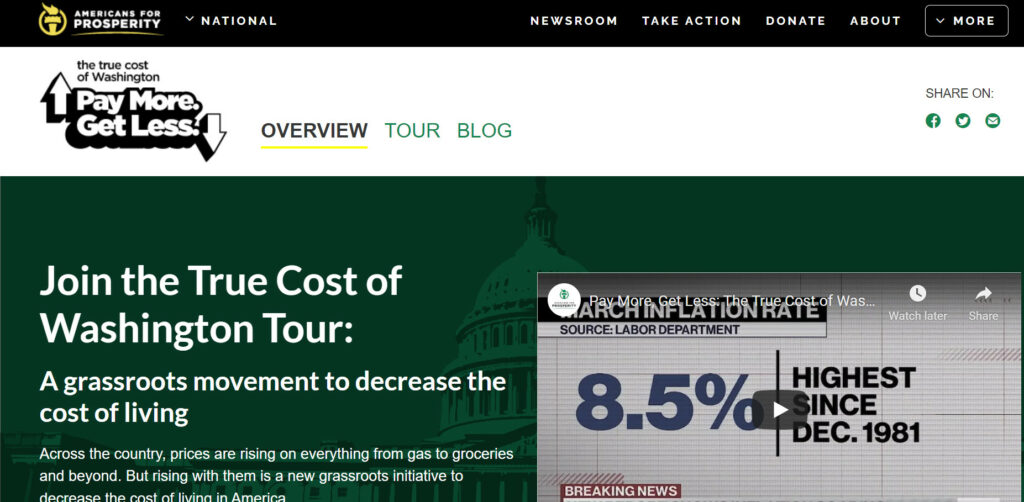 Join the movement to lower the cost of living in America for all.