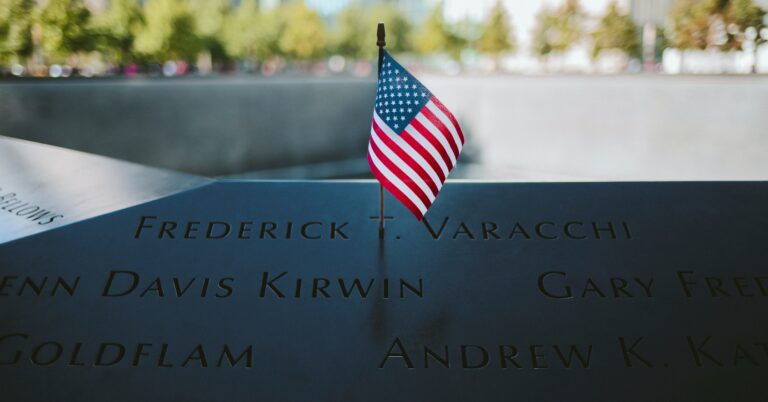 Twenty years after September 11, there is more that unites us as a country than divides us
It's been 20 years since one of the most harrowing moments in U.S. history: the 9/11 terrorist attacks. This weekend, we pause to remember those who lost their lives, and to honor the first responders and military members who put their lives on the line following the attacks. 
I wanted to share my personal story from that day with you, both the terror I felt and the bravery and unity that followed.    
As a junior House floor staffer in Washington, I sat watching the news in horror as planes crashed into both towers of the World Trade Center in New York City. The images I saw didn't feel real. 
Soon, what I was witnessing was right in front of my eyes rather than on a television screen.  
From offices at the U.S. Capitol building, I saw smoke billowing from across the river at the Pentagon. As the Capitol was evacuated, I thought the next attack would be on the very building I was running from.  
These moments are some my most terrifying memories. The heroes on Flight 93 likely saved my life, and the lives of countless others at the Capitol that day.  
Watching people from all walks of life come together and help each other afterward is one of the most inspiring things I've ever seen. I saw the very best of America. I saw elected officials from across the political spectrum join hands and vow to work together to help our country heal and recover.  
As we remember the heroes of 9/11 this weekend and honor their sacrifices, I hope this anniversary also serves as an opportunity for us to come together to solve our country's biggest challenges, and remember that there is more that unites us than divides us.    
Emily Seidel is CEO of Americans for Prosperity.