Please select your state
so that we can show you the most relevant content.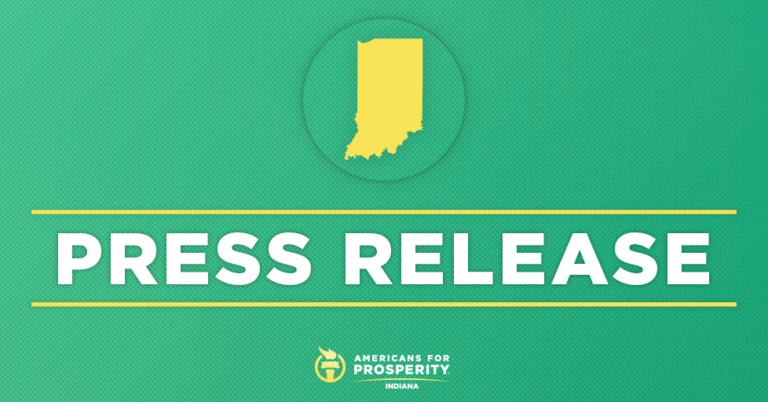 Education Bill Sets Indiana to be National Leader on Educational Freedom
Indianapolis, IN – Americans for Prosperity-Indiana (AFP-IN) today commended State Reps. Bob Behning, Ed Clere, and J.D. Prescott for introducing HB 1005, a bill that would significantly increase educational opportunity for Hoosier students and families.
HB 1005 creates a new education scholarship program (ESA) that enables families to use their education tax dollars to customize their child's education, and greatly expands and improves Indiana's voucher program.
AFP believes every student deserves access to the education that meets their needs. Increasing educational opportunity will be AFP-IN's main legislative priority this session.
AFP-IN State Director Michael Chartier released the following statement:
"The pandemic has hit Hoosier families hard economically and academically. Living rooms have been turned into classrooms, exposing cracks in the K-12 system that left some students stranded and others lost entirely.

"Lawmakers need to make sure that families have educational options available that meet their needs. For some, that will mean no change. But those families who glimpsed something just out of reach—an opportunity for their child they didn't know existed before—deserve access to those options. This scholarship expansion will empower those students and families without detracting those who want to remain in other schooling types."
Background:
Students with special needs, foster kids and children of active-duty military or children of honorably discharged veterans who have a service-related disability are eligible for the ESA program. The bill also contains a voucher expansion that increases income eligibility to 300% of the free and reduced-price lunches rate and makes vouchers cover up to 90% of the state tuition support.
© 2023 AMERICANS FOR PROSPERITY. ALL RIGHTS RESERVED. | PRIVACY POLICY