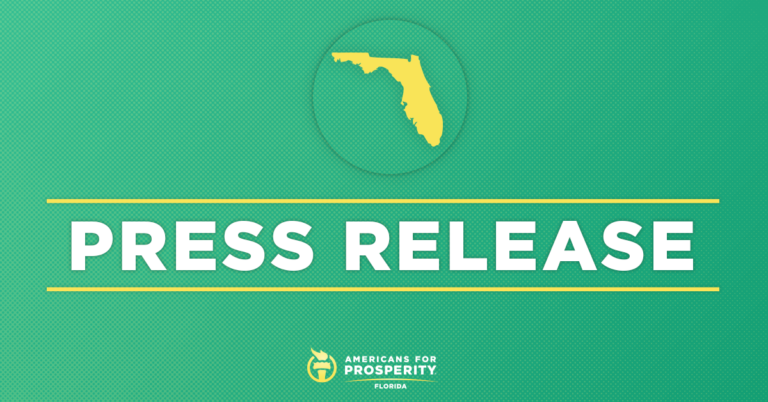 Education and Worker Freedom Expanded in Florida as Governor Scott Signs HB 7055 Into Law
Tallahassee, FL – Today, Americans for Prosperity-Florida (AFP-FL), the states leading grassroots advocates for education and worker freedom applauded Florida Governor Rick Scott for announcing that he will sign House Bill 7055. The bill creates the Hope Scholarship which extends additional options for bullied students and empowers teachers empowers teachers with greater authority over their representation in the workplace.
AFP-FL State Director Chris Hudson issued the following statement:
"Today is a huge victory as HB 7055 is a win-win for empowering students and teachers. The House and Senate have developed some real energy for freedom. We applaud the efforts of Speaker Richard Corcoran, Senate President Joe Negron, Representatives Manny Diaz and Bileca, and Senator Passidomo for their principled resiliency; and we applaud Governor Scott for taking immediate action to sign this good bill.
"This session included some historic steps towards ensuring Florida remains the best state to live, work, and raise a family. We are eager to begin engaging in our accountability efforts across the state to let Floridians from the Panhandle to the Keys know which of their lawmakers are committed to making the Sunshine state a more open and free society."
Background:
AFP-FL Celebrates Free-Market Successes in 2018 Florida Legislative Victories
AFP-FL Calls on Governor Scott to Sign HB 7055
AFP-FL Cheers Passage of HB7055 
AFP-FL: Florida Senate Votes "Yes" on Pro Student and Teacher Reform
AFP-FL Thanks Florida Lawmakers for Standing Up to Union Bosses