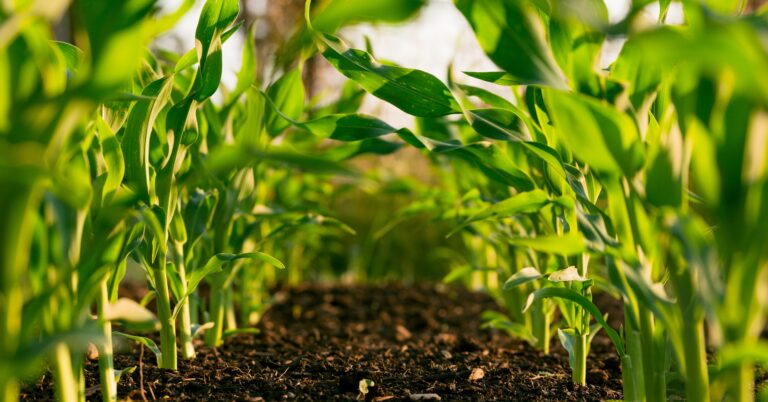 Congress doesn't like fertilizer tariffs? So end them, already!
Gadzooks! It's planting season! Fertilizer prices are too high! There's an election coming up!  Somebody do something!
There's no doubt about it — fertilizer prices are at or near their highest points in history. Eighty lawmakers, led by Reps. Cindy Axne (D-Iowa), Tracey Mann (R-Kansas), and Sen. Jerry Moran (R-Kansas), have made the perfectly reasonable suggestion that U.S. antidumping and countervailing duty (AD/CVD) measures on fertilizer imports be removed.
My background makes fertilizer tariffs a particularly interesting issue. Having farmed for a living has given me a first-hand knowledge of fertilizers. Working on Capitol Hill taught me how elected officials respond to concerns held by their constituents. And having served as chairman of the U.S. International Trade Commission has provided an in-depth understanding of U.S. trade remedy laws, including AD/CVD procedures.
The International Trade Commission can't fix fertilizer tariffs — but Congress can
Many in Congress now recognize that import restrictions are hurting farmers, which is an important first step. However, the March 17 letter sent to Jason Kearns, chairman of the U.S. International Trade Commission, misses the mark.
It calls on the ITC to "reconsider the duties placed on phosphate fertilizer products imported from Morocco and suspend the preliminary duties on UAN [urea ammonium nitrate] products from Trinidad and Tobago."
This is something the ITC cannot do. However, the good news is that Congress can fix the problem itself.
The global fertilizer market is complicated both by war and by trade policy. Russia and Belarus are major producers of fertilizers.
Their exports are curtailed in response to the military conflict and to sanctions.
U.S. AD/CVD restrictions boost costs for American farmers further.
This is the first planting season for which phosphate from Morocco and Russia is subject to import duties ranging from roughly 20 to 47 percent.
In addition, domestic fertilizer producers are seeking antidumping duties against UAN from Trinidad and Tobago as well as Russia.
The reality is that AD/CVD statues contain no provisions that would allow the Commission to waive or repeal trade remedy measures. The ITC is a faithful administrator of the country's trade policies, but does not make policy itself.
In the current circumstance, domestic companies producing fertilizers have followed the process established in law.
They've started at the Department of Commerce, which determined that the fertilizers were being sold at unfairly low prices by companies, thus making them eligible for antidumping duties, or subsidized by a foreign government, for which the response would be countervailing duties.
DOC sets duty rates (i.e., import tariffs) at levels that in theory should serve to offset the troubling pricing behavior.
The ITC then examines evidence on the record to determine whether domestic producers actually have been harmed ("materially injured") by the low-priced imports.
This process takes place professionally and without political manipulation. If injury is found, then the import duty rates established by DOC go into effect for five years.
So with respect to fertilizers, the Commission simply has done its job. Congress, on the other hand, has a different job.
Congress should change protectionist policies — but why stop with fertilizers?
Part of that job is specified in Article I, Section 8 of the Constitution: "To regulate Commerce with foreign Nations."
In other words, if Congress doesn't like the outcome of current protectionist policies, it should change the law. The most direct approach would be to revoke existing fertilizer import restrictions through legislation.
But if the intent really is to help farmers by ending import restrictions, why stop with fertilizers?  The average farmer needs to buy tons of steel, which is a key component in tractors, combines, tillage equipment, grain bins, and steel buildings.
Unfortunately for farmers, America's steel import restrictions have caused our country to have among the world's highest steel prices.
But why limit the effort to helping farmers? Half of all imports serve as inputs for American factories. Thus, many manufacturers find themselves less competitive relative to imported finished goods because trade protectionism has artificially raised their production costs.
Rather than trying to reform trade policies for specific products or specific sectors, a better solution would be to rewrite AD/CVD law so that duties only would be put in place once an economic analysis has shown society as a whole would benefit.
This would mean that gains for domestic producers from import protection would be greater than costs imposed on users and the overall economy. After all, why would Congress want to continue trade policies that harm our economy and make America poorer?
Elected representatives now are aware that import restrictions create unnecessary costs for farmers. Rather than hoping an administrative agency can somehow fix the problem, legislators will need to step forward and do the job themselves. It's time for Congress to realize that — in the words of the cartoon character "Pogo" — "We have met the enemy, and he is us."