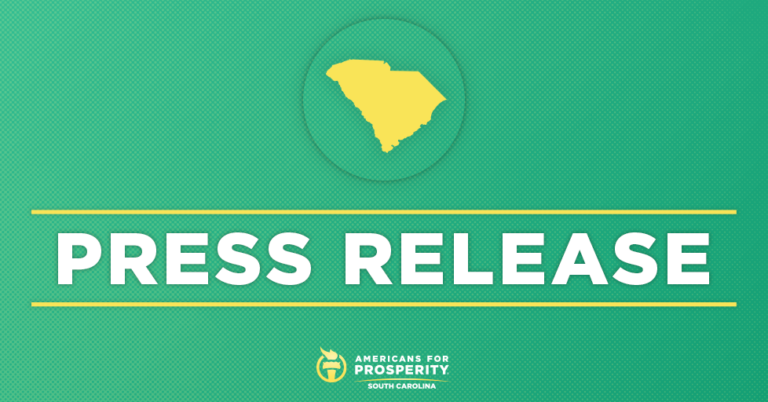 Civil Asset Forfeiture Ruling a Win for Property Rights, Due Process
Grassroots organization commends ruling, encourages state appellate courts to reaffirm ruling that finds civil asset forfeiture law unconstitutional
CHARLESTON, SC – Following 15th Circuit Court Judge Steven H. John's ruling that South Carolina's civil asset forfeiture law violates the Fourth, Fifth, and Fourteenth Amendments of the U.S. Constitution, Americans for Prosperity-South Carolina Andrew Yates issued the following statement:
"This ruling is a positive first step in strengthening South Carolina's due process rights and putting our state on a path to a more just system. Curbing this constitutional abuse will help South Carolinians not have to prove their innocence to keep their own property. We encourage the state appellate courts to reaffirm this ruling and enshrine our property rights and civil liberty protections the Constitution guarantees every citizen."
Background:
Americans for Prosperity's sister organization, Americans for Prosperity Foundation, has held events in the Palmetto State this year educating people on civil asset forfeiture and how people can work to protect innocent people from losing their property.
A civil asset forfeiture case, Timbs v. Indiana, went before the Supreme Court earlier this year. The defendant in Timbs v Indiana, Tyson Timbs, argued that, by seizing his $42,000 Land Rover as part of an arrest for a drug sale of less than $250, Indiana law enforcement levied an excessive fine against him since the value of his car far exceeded the maximum fine he would have faced as a punishment for his arrest.
The Supreme Court unanimously agreed that the 8th amendment ban on excessive fines, like the one imposed on Timbs, should be incorporated by states. To learn more about the case, click here.