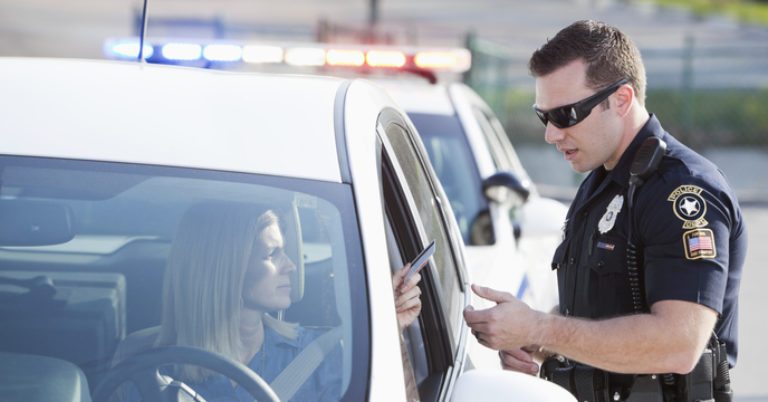 Civil asset forfeiture: seven horror stories
Americans for Prosperity is working to reform the nation's asset forfeiture laws, which often permit law enforcement to seize and forfeit private property from individuals without ever charging them with a crime.
In almost all jurisdictions, when law enforcement does take ownership of a persons' property, they get to keep most or all of the proceeds. This system creates a perverse incentive for police to seize assets rather than focus on solving crime and serving the public.
Even when utilized with the best of intentions, this system is prone to abuse. And innocent people have been needlessly victimized by it.
Consider just a few out of the many civil asset forfeiture horror stories:
South Carolina: Mikee Albin's RV
In 2009, Mikee Albin was a 65-year old Vietnam veteran, cancer patient, and restaurant owner, residing in an RV in the parking lot of his workplace.
State law enforcement began an undercover gambling investigation of his restaurant and purchased a small amount of marijuana from a cook.
Based on that purchase and the presence of nine video poker machines at the restaurant, police searched Albin's RV and recovered four ounces of marijuana. This was below the legal threshold permitting the seizure of a vehicle, but law enforcement argued the RV was actually a "container." They seized the RV and sold it at auction.
Albin passed away in 2012, shortly after the state appeals court ruled the seizure invalid. His $30,000 in attorneys' fees were not covered, and his estate received less than they believed the RV was worth.
Alabama: Frank Ranelli's computer repair shop
In June 2010, Frank Ranelli had owned his Ensley, Alabama, computer repair shop for more than 20 years.
One morning his business was raided by police, and more than 130 computers were confiscated.  Some were for sale; others were undergoing repair and were supposed to be returned to their owners.
Police were acting on an informant's tip that Ranelli was receiving stolen goods, but the charge was dropped when Ranelli demonstrated he had followed proper protocol in the case of the only laptop he was accused of receiving illegally.
Ranelli spent years unsuccessfully trying to recover the confiscated property.
North Carolina: Lyndon McLellan's entire bank account

Lyndon McLellan owned a convenience store in rural Fairmont, North Carolina. His business was mostly in cash, and he regularly made large, legal cash deposits.
On the advice of a bank teller, most of his deposits were in amounts of less than $10,000, to reduce paperwork. Under federal law, this practice is legal – as long as deposits are not structured this way to avoid the reporting requirements and conceal criminal activity.
Because McLellan was not attempting to evade these requirements, he believed he was following the law. The federal government disagreed.
In 2014, the Department of Justice obtained a court order to seize more than $107,000 from his account.
As McLellan said, "it took me 13 years to save that much money, and 13 seconds for the government to take it away."
The case was eventually dropped, and McLellan's funds were returned to him in 2015. In 2016, a federal judge awarded him legal fees as well.
Wyoming: Phil Parhamovich's recording studio
In March 2017, Phil Parhamovich was pulled over in Laramie County, Wyoming, for improper seat belt use and an apparent lane violation.
The police officer was able to get Parhamovich to consent to a search of his car, which contained years of his life savings – more than $91,000, stashed in a speaker, which he intended to spend fulfilling a lifelong dream: the purchase of a Madison, Wisconsin, studio where Nirvana and Smashing Pumpkins had played.
Parhamovich was told he would be allowed to leave if he signed a waiver giving up the cash, which he did. Parhamovich has no criminal record and was never charged with any crime – only a $25 ticket.
His cash was eventually returned, and his story spurred Wyoming to reform the state's civil asset forfeiture laws.
Arizona: Jerry Johnson's third rig
Jerry Johnson started his own trucking company in 2015, and currently has two trucks and two employees.
Seeking to add a third truck, he flew from Charlotte to Phoenix to attend an auto action in August 2020. He was carrying $39,500 in cash, which is completely legal.
"They're very competitive," Johnson told Fox 46 Charlotte. "Thousands of people go there. It's basically you bring your cash and put a deposit down."
When he landed in Phoenix, an undercover officer approached Johnson in baggage claim, asking if he had money or drugs on him.
When he revealed he was carrying the cash, the officer interrogated Johnson for an hour and gave him a choice of signing a forfeiture agreement or being arrested. Johnson signed.
He has not been charged with any crime, and the Transportation Security Administration has refused to return his money.  A judge has ruled that Johnson failed to prove the money was legally his, and litigation is ongoing.
Johnson had previously served time in prison for possession of cocaine and marijuana, most recently in 2012. His trucking company has helped him turn his life around and create value for others.
Texas: Anthonia Nwaorie's medical clinic
Anthonia Nwaorie came to the United States from Nigeria in 1982, obtained her nursing license in 1983, and became a U.S. citizen in 1994. She saved money for years, with a dream of opening a medical clinic to help patients in the land of her birth.
In 2017, she was about to fly from Houston to Nigeria with medical equipment, supplies, and about $41,000 in cash.
Customs and Border Patrol (CBP) officers detained her and seized the money because she had failed to comply with a requirement of which she was unaware — that she was taking more than $10,000 out of the United States.
She was never charged with any crime, and the U.S. attorney declined to pursue the legal process to confiscate her funds.
Nevertheless, CBP refused to return her money unless she signed a "Hold Harmless Release Agreement," which was itself in violation of federal law.
Facing a lawsuit from Nwaorie, CBP returned her funds after seven months – without interest.
Pennsylvania: Terry Rolin's life savings
Terry Rolin was a 79-year-old retired railroad engineer who had followed his Depression-era parents' habit of hiding money in his Pittsburgh-area home.
When he moved to a smaller apartment, he asked his daughter Rebecca Brown to take the money – more than $82,000 – and open a joint account.
Before flying home to Boston with the funds, Brown checked online to confirm it was legal to carry such a large amount of cash. But when a TSA agent discovered she was transporting this money, he insisted on calling and talking to her father.
He told Brown that their answers did not match and seized the cash.
Neither Brown nor her father were ever charged with a crime, but the Drug Enforcement Administration refused to return the money until six months had passed and a lawsuit was filed.
Abuses of civil asset forfeiture show the need for reforms
Asset forfeiture must be conducted in a responsible way that respects people's rights and protects the innocent. To accomplish that, reform is needed.
Civil forfeiture should be abolished and law enforcement should be required to secure a criminal conviction before anyone's property can be forfeited.
The burden of proof should be on the government, not the property owner. It is critical we uphold our nation's due process protections, regardless of whether someone's property, liberty, or life is at stake.
We're working to end civil asset forfeiture throughout the country and replace it with good policing that keeps everyone safe. If you're outraged by what you read today, you can help by signing the pledge to end this practice.
Sign the pledge to end civil asset forfeiture
Ending civil asset forfeiture is one step toward building safer communities through smart policing. Learn more about these reforms and how they're refocusing the conversation around policing in America.