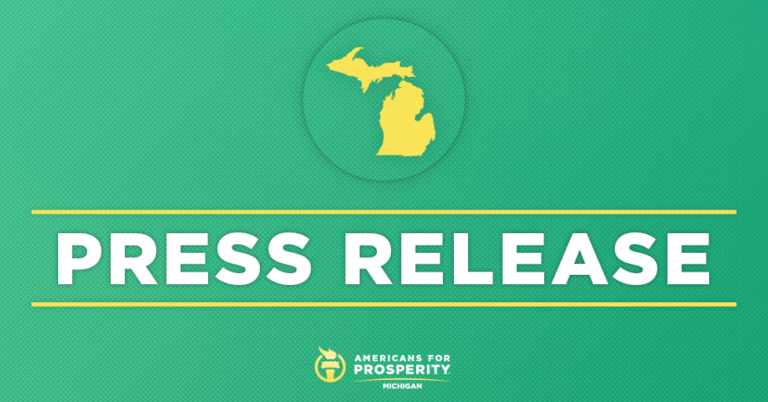 Citizens Drive Out Wasteful Spending at DeWitt Golf Event
LANSING, MI – Americans for Prosperity-Michigan (AFP-MI) hosted grassroots activists at a golf-themed event in DeWitt Thursday night as part of the group's campaign against the Biden-Sanders "infrastructure" proposals currently making their way through Congress.
Attendees each took ten swings at the DeWitt Golf Center driving range where each yard driven represented $1 million. Together, the group was able to "drive out" nearly $20 billion worth of spending, but the total represents less than one half of one percent of the plan's $4.7 trillion price tag.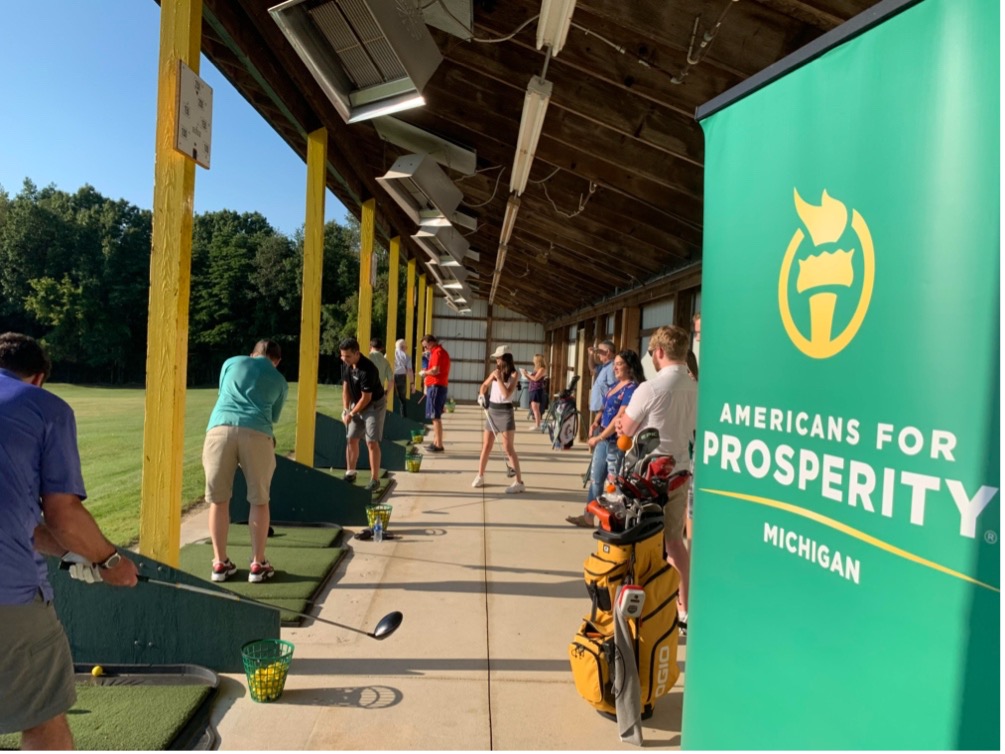 AFP-MI State Director Annie Patnaude released the following statement: 
"This event was the perfect example of what it will take to defeat the terrible idea that we should be spending trillions of dollars on political pet projects. None of us can do it alone and even small groups will have a hard time chipping away at it.
"That's why AFP has mobilized our activists across the s, including thousands of Michiganders who are concerned about what the tax hikes and burdensome regulations included in these proposals will mean for the future of our state. We can't afford another political spending spree and we'll keep sounding the alarm until Congress listens."
Background:
The event is the latest in a series of efforts AFP has launched as part of the grassroots group's seven-figure "End Washington Waste: Stop the Spending Spree" mobilization campaign. Other activities have included a Capitol press conference, activist rallies from metro-Detroit to northern Michigan, in-district meetings with state lawmakers, direct mail to voters, and radio ads.
The campaign focuses on 13 House members, including Michigan Representatives Haley Stevens and Elissa Slotkin. The effort highlights the harmful effects two "infrastructure proposals – President Biden's $1.2 trillion so-called Bipartisan Infrastructure Framework and Sen. Sanders' $3.5 trillion "infrastructure" reconciliation package – would have on health care and the economy.