Please select your state
so that we can show you the most relevant content.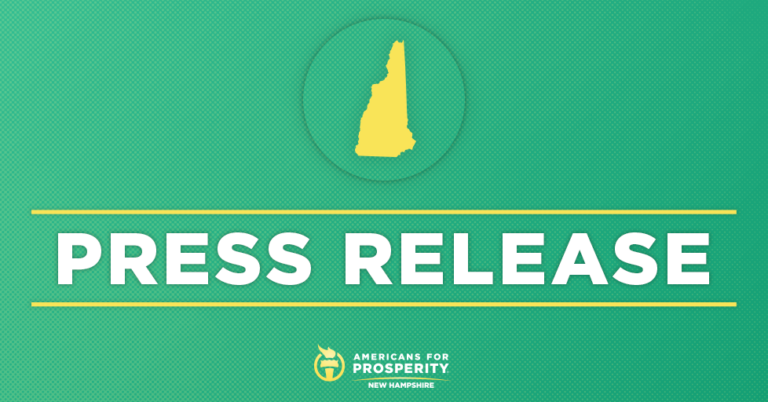 Campaign Urges Senator Hassan to Keep Her Word on Filibuster
MANCHESTER, NH – Americans for Prosperity-New Hampshire (AFP-NH) today announced a campaign to urge U.S. Senator Maggie Hassan to uphold her commitment from 2017 to oppose efforts to eliminate the filibuster following calls from Senate Democrat leadership to end the filibuster.
The campaign consists of a six-figure ad and radio spend by AFP urging select senators to oppose efforts to eliminate the filibuster, as well as extensive grassroots engagement that include a nationwide event tour hosted by AFP. The ads lead to a webpage that allows Granite Staters to directly contact lawmakers and learn more.
Click here to view the ad.
AFP-NH State Director Greg Moore issued the following statement:
"In 2017, Senator Hassan was advocating in support of the filibuster and now has an opportunity to let her actions speak for her words. Eliminating the filibuster would worsen partisanship and lead to a revolving door of the most extreme policies. An about face on the filibuster – in order to pass extreme partisan policies like the Green New Deal, a so-called infrastructure package with the biggest tax hikes in history, and a government takeover of health care – is a nonstarter for Granite Staters.

"This campaign will help ensure Granite Staters can make their voices heard and urge Senator Hassan to keep her word. We urge Senator Hassan to oppose eliminating the filibuster to ram one-sided legislation through, stifle debate, and increase the already staggering levels of partisanship and division."
© 2023 AMERICANS FOR PROSPERITY. ALL RIGHTS RESERVED. | PRIVACY POLICY