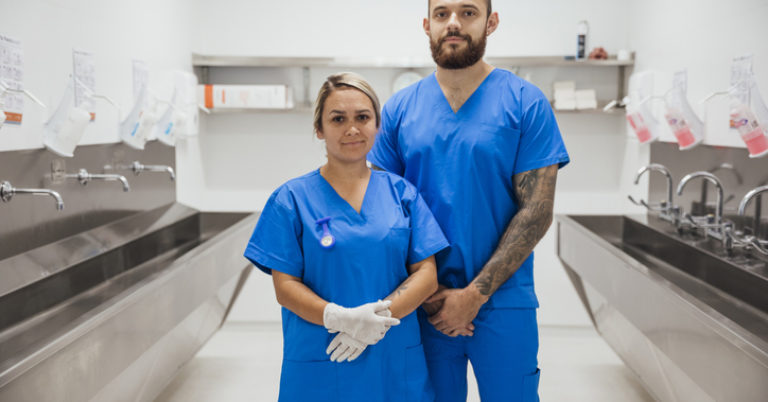 What do Americans really think of Biden's attempts to limit helpful basic health care plans?
Last month, President Joe Biden proposed curtailing short-term, limited duration health care plans.  
These plans, which are especially helpful for those in between jobs or other situations where they'd face lack of coverage, save people up to 50% to 80% on their premiums.  
They're an affordable option for individuals and families struggling with the high cost of health care. 
No wonder they're so popular.  
Three million people have signed up for short-term, limited duration plans since 2018, and 78% of Americans support their availability.  
Despite this strong support for these plans, President Biden wants to cut the maximum terms for them from three years to three months.  
In response, Americans have been expressing their opposition to the president's announcement.  
Their comments can be read in full on the Centers for Medicare & Medicaid Services comments page for the proposal. We've featured some of them here.  
Most people are objecting to the proposal's attempts to limit their affordable health care options and the government's intrusion into what is a personal matter for many families.  
Here's what Americans really think of Biden's attempts to limit short-term, limited duration health care plans 
Removing freedom of choice
"By limiting terms again, you are removing freedom of choice. Let the individual decide what coverage works best in their given situation."
– Andy Orlikoff, Arizona 
An affordable option for health insurance
"I am 91 years old and live with my retired daughter and son-in-law. They have the time to be my full-time caregivers because they retired at a young age. Three-year short term health insurance plans are the only health insurance they can afford. If they have to go back to work in order to have affordable health insurance, I do not know how we will manage." 
– Catherine Simon, Missouri 
Should the government be involved in personal health decisions?
"Heavy-handed top-down regulations have the consequence of oppressing the very people you claim to want to help. My family does not want or need government involvement in our health decisions." 
– Claire Huntley, Vermont 
Bridging gaps in health care coverage
"Longer durations of short-term plans play a crucial role in bridging gaps in health care coverage and providing individuals with flexibility, choice, affordability, and uninterrupted access to care." 
– Drew McCormick, Illinois 
Punishing the healthy
"We should not punish the healthy, which is what the proposed changes do."  
– Frances Zirbel, Illinois 
A right of the American people
"The choice of picking their own plans should be a right of the American people." 
– Tracy Maisch, Ohio 
Not the right answer for a challenging task
"With this narrow window, many will likely face limited options once coverage ends, thereby forcing them into more expensive alternatives or leaving them uninsured altogether… We must consider the negative impacts to avoid unintended consequences. Striking a balance between affordability and coverage while ensuring access to quality health care remains a challenging task. This is not the answer." 
– Brian Douglas, Nevada 
The only less-expensive option
"Many people, families, and myself benefit from these plans because [they] are the only less-expensive option."  
– Dennis Shepherd, Kentucky 
Beneficial to many Americans
"Do not outlaw something that is economically beneficial to many Americans." 
– Jean Walsh, Missouri 
Reducing affordable health insurance options — and hurting patients
"This policy would harm patients by reducing options for affordable health insurance. People are capable of deciding their health insurance needs as individuals; they don't need the government to do it for them."  
– Rebecca Larsen, Washington 
People will go without coverage, or pay more for it
"This will force individuals to either go without coverage or pay a lot more for coverage if they do not qualify for subsidies."  
– Adam Weinman 
Let people choose what's best for their families
"The end goal should be to let the consumer choose what's best for their families and pocketbooks. It is wrong to close out all other options and make other options unfeasible in order to force consumers to choose only the government offerings for health care." 
– Anonymous 
Freedom of choice concerning health insurance
"A person's health is a very personal thing. Individuals in America are afforded a freedom of choice in many aspects of their lives … Americans should also be offered the freedom of choice when it comes to their health insurance." 
– Kim Kirsch, Florida 
A devastating change
"Three-year short term health care plans are the only health insurance my husband and I can afford. We are both retired but many years away from being eligible for Medicare. This change would be devastating for us." 
– Judith Dashner, Missouri 
Read more about how the Biden administration's proposal would hurt your access to quality, affordable health care.