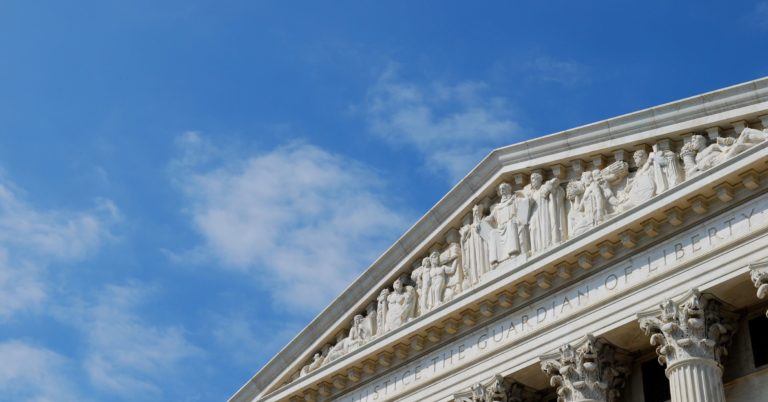 Amy Coney Barrett: broad support for this Supreme Court nominee
The team at Americans for Prosperity has seen up close the overwhelming grassroots support for the Supreme Court nomination of Amy Coney Barrett. As we reach out to people across America to discuss this issue, we're tapping into an enthusiastic audience. With people across the country eager to share their views, we've seen unprecedented levels of engagement.
And we're committed to doing more.
The enthusiasm we've seen has helped us to generate more than 500,000 calls and letters into Senate offices already – double the number who weighed in to support the nomination of Brett Kavanaugh in 2018, over a similar period of time. That breaks all records for grassroots contacts here at Americans for Prosperity.
Those calls and letters are helping to move Judge Barrett's nomination toward a winning vote in the Senate. Tennessee Senator Marsha Blackburn recently joined Tim Phillips and Casey Mattox of Americans for Prosperity, and she was clear that these contacts are important. According to Senator Blackburn, "It does help when people are weighing in. So don't be shy! Call, and make certain that they know how you feel."
This effort is also contributing to growing public support for her confirmation, by a margin of 48-31 percent in recent polling.
Americans for Prosperity State Director for West Virginia, Jason Huffman speaks for many when he says:
West Virginians understand the crucial need for a justice who will defend the constitution and not legislate from the bench. That's why they support President Trump's extremely qualified nominee to the court, Amy Coney Barrett. The eyes of Mountaineers are on Sen. Manchin. Activist energy is high, and the senator should expect to continue to hear from them across the state urging him to take a critical step toward safeguarding our constitutional rights by voting to confirm Judge Barrett."
There are a lot of reasons for the positive response around the nation. As Jason and others recognize, Judge Barrett is highly qualified, with decades of experience as a Supreme Court clerk for Associate Justice Antonin Scalia, a law professor, and a federal judge. She is highly qualified, with sound temperament and outstanding legal credentials. Simply put, she is a rock star.
Join the many thousands who are showing their support for Amy Coney Barrett!