Please select your state
so that we can show you the most relevant content.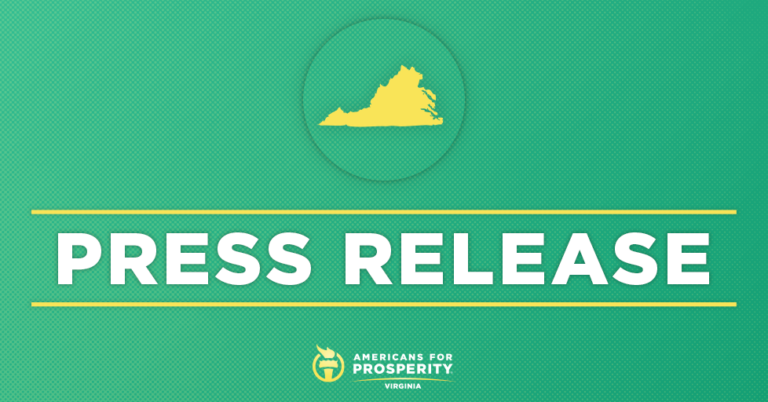 Americans for Prosperity-Virginia Urges Support for Legislation to Ban Stadium Subsidies
RICHMOND, VA – Americans for Prosperity-Virginia (AFP-VA) today cheered Delegate Michael Webert for introducing legislation that would prohibit all taxpayer financing of professional sports stadiums.
The grassroots organization has long opposed stadium subsidies, viewing it as a form of corporate welfare that gives special interests certain advantages at the expense of taxpayers. Del. Webert has been a leader in a national movement for states' legislators to work together and pass legislation banning subsidies for professional sports stadiums. Legislation has already been introduced in multiple other states.
"Taking money from taxpayers to give to sports teams and other businesses undermines the trust between citizens and elected officials who pledged to protect their constituents' hard-earned money. Lawmakers should not put taxpayers on the hook for stadiums that will benefit private sports teams and their wealthy owners," said AFP-VA Director JC Hernandez. "It's tempting to think that these stadiums would be an economic boon to our communities, but history shows otherwise. We thank Del. Webert for his leadership on this issue and urge his colleagues to support this common-sense proposal immediately."
"This isn't about sports, this is about the proper use of taxpayer money. Corporate welfare is Robin Hood in reverse – taking money from everyday Virginians to give to the powerful and well-connected," said Delegate Michael Webert. "Research conducted by the Mercatus Center at George Mason University proves the benefits of stadium subsidies fail to outweigh the costs. Grassroots activists across the Commonwealth have made clear their opposition to this misuse of taxpayer dollars, and I look forward to working with my colleagues in the General Assembly to get this bill passed and give taxpayer money an added level of protection."
TAKE ACTION: Click here to tell state legislators to support legislation that puts an end to sports stadium subsidies in Virginia.
© 2023 AMERICANS FOR PROSPERITY. ALL RIGHTS RESERVED. | PRIVACY POLICY