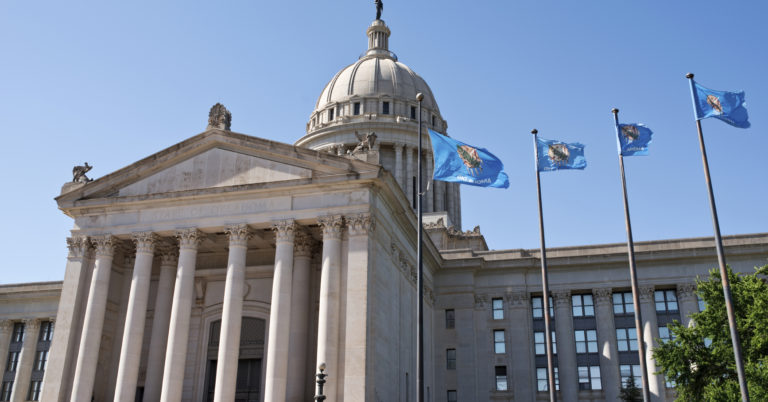 Americans for Prosperity Responds to Tax Frenzy: 'We Can Do Better'
Message to Speaker McCall: We will continue to lead charge against irresponsible plans
OKLAHOMA CITY, Okla.— Americans for Prosperity-Oklahoma (AFP-OK), the leading free market grassroots organization in Oklahoma announced their opposition Step Up Oklahoma's announced plans to raise taxes in the state by over $780 million.
"The reforms outlined fall short of the true reform we really need" said John Tidwell, AFP-OK State Director. "We can all agree that our state needs significant changes in our budget and overall structure of government, but this plan does not get us there. As well-intentioned as they may be, the plans announced today contain no real spending reforms, while passing a greater financial burden on to hardworking taxpayers."
"We saw this last year," Tidwell added. "Oklahomans didn't want it then, and they don't want it now. They know that more government does not equal better government, and unless we control spending, more taxes will solve nothing."
In a letter sent to Oklahoma Speaker of the House Charles McCall on Wednesday, AFP-OK had a simple message leading into the 2018 legislative session: "We can do better."
Tidwell outlined the organization's strong opposition to the state legislature's impending "tax frenzy," a series of tax hikes aimed at the state's most vulnerable populations.
"We will continue to stand for economic freedom," added Tidwell. "As we have in the past, we are going to let our lawmakers know that the 'tax frenzy' is irresponsible and harmful. And given the stakes, we have a responsibility to inform their constituents how they vote and hold them accountable when necessary."
You can read Tidwell's letter to Speaker McCall here.