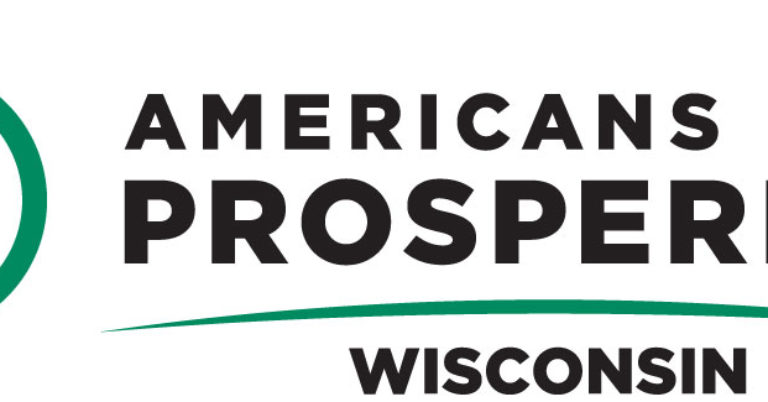 Americans for Prosperity-Wisconsin Announces Second Wave of State Legislative Endorsements 
MADISON, WI— Americans for Prosperity – Wisconsin (AFP-WI) today announced its second wave of endorsements for candidates running for the Wisconsin State Legislature. Representative Mary Felzkowski running for the 12th State Senate District, Representative Shae Sortwell running for re-election to the 2nd Assembly District, and Representative Shannon Zimmerman running for re-election in the 30th Assembly District have all earned the support of AFP-WI through their principled leadership and dedication to supporting sound public policy that breaks down barriers standing in the way of Wisconsinites achieving their American dreams. We are very pleased that Bonnie Lee is vying for the 14th Assembly District where she shows a strong willingness to support principled policy solutions to the biggest challenges the constituents of the district face. AFP-WI plans to leverage the full support of its grassroots, among other tactics, to urge voters to elect these strong candidates.
AFP-Wisconsin State Director Eric Bott issued the following statement:
"Our activists across the state are ready to throw their full support behind Mary Felzkowski, Shae Sortwell, Shannon Zimmerman, and Bonnie Lee in their bids for the state legislature. These individuals are the kind of leaders Wisconsin needs – leaders that stand by their principles no matter the challenges they face. These candidates have earned the unwavering support of our activists and we look forward to hitting the ground running in support of their candidacies."
Representative Mary Felzkowski is a strong, principled leader and policy champion in the State Assembly. Representative Felzkowski has fought for much-needed tax relief, reined in government spending, and worked hard to expand educational opportunities for students across Wisconsin. She understands the unique challenges facing rural Wisconsin and has fought for policies that bring more opportunity to the 12th Senate District, including access to quality, affordable health care.
Representative Shae Sortwell, as a freshman legislator, has shown tremendous courage by continuously standing behind principled policy. Representative Sortwell has shown his dedication to nonpartisan solutions to Wisconsin's greatest challenges by working with his colleagues on both sides of the aisle to improve the lives of his constituents. He has shown leadership on criminal justice and occupational licensing reforms, dedication to sound fiscal policy, and a deep understanding of how egregious taxation stifles innovation and entrepreneurship.
Representative Shannon Zimmerman is a proven leader and advocate for public policy that improves the lives of his constituents in the State Assembly. Representative Zimmerman has fought to keep businesses and citizens in Wisconsin, by championing sound fiscal policy such as lowering the tax burden on hard-working Wisconsinites and their businesses. Rep. Zimmerman has consistently stood up against powerful lobbying groups to defend Wisconsin small business owners –ranging from craft brewers to farmers—against cronyism.  Zimmerman stands out as a staunch advocate for opportunity through his continued advocacy for reforms that benefit the 30th Assembly District.
Bonnie Lee is a political newcomer that has lived her principles through finding solutions to lift Wisconsinites out of poverty by building community and increasing opportunity for all through her nonprofit work. Lee has already shown a dedication to sound public policy that promotes those principles, alongside increased access to quality, affordable health care, providing much-needed tax relief, and protecting our Constitutional rights. Bonnie Lee will stand strong for the constituents of the 14th Assembly District!
For further information or an interview, reach Nicole Tardif at NTardif@afphq.org or (571) 329-0161.