Please select your state
so that we can show you the most relevant content.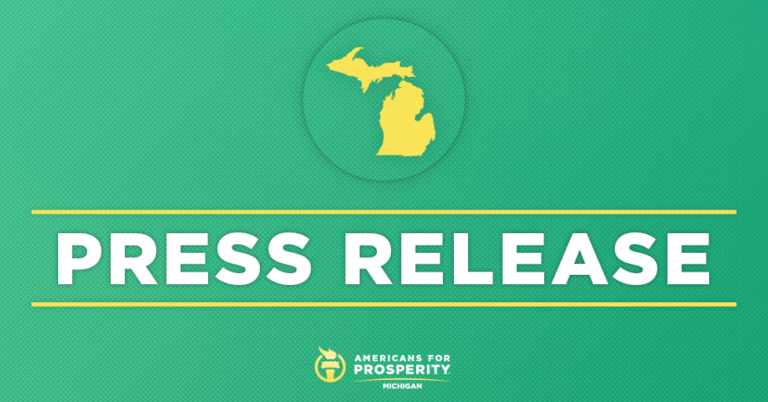 Americans for Prosperity Urges Whitmer Administration to Loosen Restrictions on Vaccine Qualification, Streamline Distribution
Lansing, Mich. — Americans for Prosperity-Michigan (AFP-MI) today urged Governor Whitmer and MDHHS Director Robert Gordon to take quick and decisive action in addressing delays in the state's administration of the COVID-19 vaccine.
According to state data only 24% of the 725,850 doses the state has received have been administered as of Thursday. Health Department representatives from some of Michigan's most populous counties told the media this week that they are not receiving enough doses to meet their needs. Wayne County alone is reportedly receiving fewer than 1,000 doses per week, just 20% of the volume they've requested.
AFP-MI Community Engagement Director Diana Prichard had this to say:
"We're all aware of the struggles of this pandemic. Too many of our fellow Michiganders have seen their family businesses shut down, while their children are kept out of schools and their loved ones are driven into hospitals.

"For months Governor Whitmer and Director Gordon have told Michiganders to do their part. They have. Letting the majority of our vaccine doses sit in freezers while people lose their lives and their livelihoods is unacceptable. On behalf of thousands of our activists, we encourage Whitmer administration to allow those who want to be vaccinated access to the vaccine, and streamline distribution so that the doses are reaching the counties who have demand. We need to get vaccines to people that need them, allow people to resume their lives and work safely, and begin the long road to recovery."
© 2023 AMERICANS FOR PROSPERITY. ALL RIGHTS RESERVED. | PRIVACY POLICY