Please select your state
so that we can show you the most relevant content.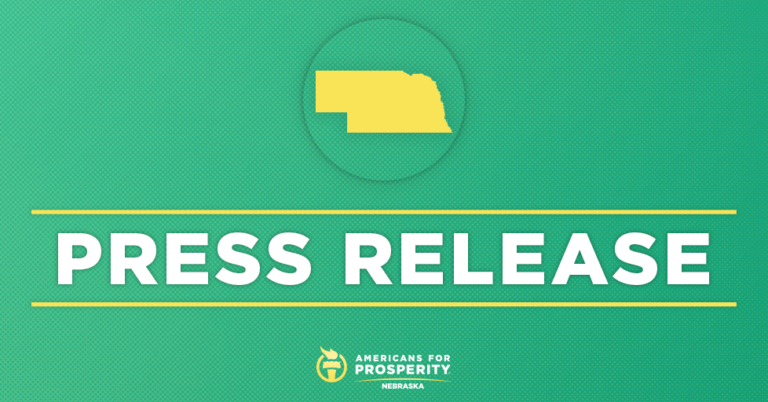 Americans for Prosperity Urges Action on Tax Reform
LINCOLN, Neb. – Americans for Prosperity-Nebraska (AFP-NE) today issued a key vote alert to state legislators urging them to support LB 644, Truth in Taxation. This bill takes meaningful steps to improve government accountability and transparency to Nebraska residents by requiring a public notification of the intent to increase property taxes.
AFP-NE State Director Jessica Shelburn issued the following statement:
"Nebraska desperately needs tax reform to reduce our state's high tax burden and increase economic opportunity. For far too long, Nebraskans have been frustrated with the property tax system that has left them with little say in how their tax dollars are being spent. AFP-NE is working tirelessly to connect activists to their elected leaders to make their voices heard and will continue to encourage lawmakers to pass this much needed Truth in Taxation legislation, empowering Nebraskans to have a say on future property tax increases."
Nebraska State Senator Ben Hansen (LD 16) issued the following statement:
"It is vital Nebraska pass LB 644, Truth in Taxation, to allow for the proper communication between the taxpayer and taxing entity. A simple thing such as a postcard and meeting with elected officials can go a long way with the public. With information comes power, and if we truly want the people to control their taxpaying destiny, they need to be well informed. I cannot thank AFP, especially Jessica Shelburn, enough for their support and efforts to educate Nebraskans on why they should support this bill that protects taxpayers and puts a check on reckless government spending."
Background:
AFP-NE has long advocated for tax reform and real property tax reform and accountability for Nebraskans. The group recently released its 2021 Legislative Agenda and identified tax reform as the group's main policy priority for this legislative session.
© 2023 AMERICANS FOR PROSPERITY. ALL RIGHTS RESERVED. | PRIVACY POLICY