Please select your state
so that we can show you the most relevant content.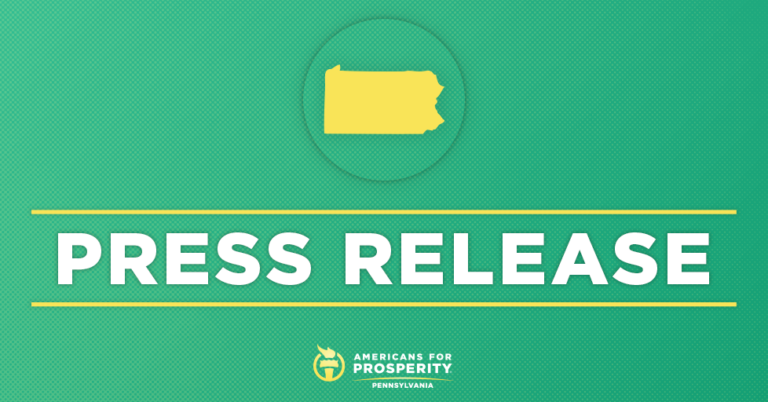 Americans for Prosperity Turns Up the Heat to Encourage Rep. Lamb to Reject Washington's Spending Spree
PITTSBURGH, Pa. – Americans for Prosperity-Pennsylvania (AFP-PA) is ramping up its ongoing campaign to oppose the Biden-Sanders "infrastructure" proposals as House lawmakers, including Rep. Lamb, prepare to return to Washington next week. The House is being called back early after cutting August recess short to vote on the budget resolution and kick off reconciliation negotiations. The new push, part of the grassroots group's seven-figure "End Washington Waste: Stop the Spending Spree" mobilization campaign, includes a wave of radio ads and direct mail to supplement the citizen-to-citizen contact AFP activists are doing across the country.
The new effort focuses on 13 House members. It highlights the harmful effects the two "infrastructure proposals – President Biden's $1.2 trillion so-called Bipartisan Infrastructure Framework and Sen. Sanders' $3.5 trillion "infrastructure" reconciliation package – would have on health care and the economy.
View Sample Spending Spree Infrastructure Mail Piece
Listen to Sample Spending Spree Radio Spot
AFP-PA State Director Ashley Klingensmith issued the following statement:
"Despite what Rep. Lamb says, this unprecedented spending spree is not a jobs bill. Nor is it the end-all, be-all solution to our nation's infrastructure issues. There are better ways to grow the economy, build infrastructure, empower families, and address other critical needs without massive new taxes and wasteful spending. What we need here are meaningful reforms to clear regulatory barriers, streamline approvals and spend smarter – little of which is included in this mess of a proposal."
© 2023 AMERICANS FOR PROSPERITY. ALL RIGHTS RESERVED. | PRIVACY POLICY