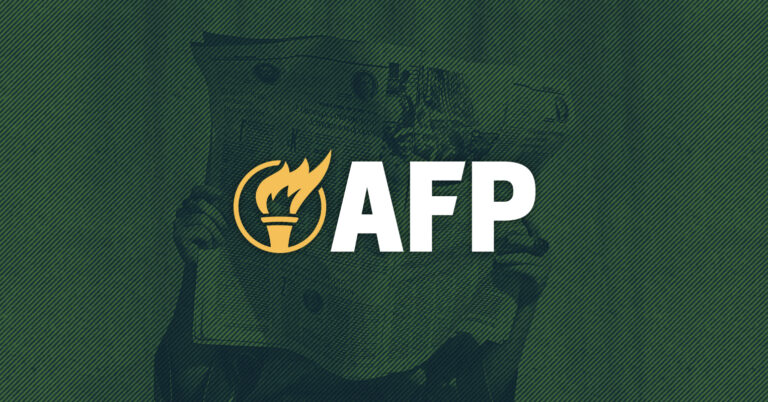 Americans for Prosperity-Texas Names Genevieve Collins State Director, Announces Ambitious 2021 Legislative Goals
DALLAS, TX—Americans for Prosperity-Texas (AFP-TX) today announced Genevieve Collins as its next state director and rolled out ambitious 2021 legislative goals the grassroots organization will prioritize during the biennial session.
Outlined in AFP-TX's "Texas Sized Reforms," the grassroots group will encourage lawmakers to champion policy that promotes economic opportunity for all Texans, expanding access to quality health care, reforming our criminal justice system, and improving education for all students.
"I look forward to bringing Texans together to drive transformational policy solutions to the challenges Texas families are facing with Americans for Prosperity's dedicated grassroots at the helm. Now more than ever, Texans are striving for principled policy that helps end the pandemic and helps the economy recover strong. Our Texas Sized Reforms agenda encourages legislators to drive those solutions and the Lone Star State forward to save lives, save livelihoods, and recover stronger," Collins said. 
Prior to joining Americans for Prosperity, Collins built substantial experience getting to know the policy priorities of the 32nd Congressional District in her bid to serve her community in Washington. She has also forged strong partnerships within the Dallas business and philanthropic communities through her career and charitable efforts. As a leading executive who has built her career applying innovative technology solutions to modernize classrooms for students and help professionals develop their skills, she brings a penchant for transformative leadership to the public policy and grassroots sectors.
Collins earned her undergraduate degree at the University of Tennessee where she anchored the Division I rowing team that competed for multiple NCAA Championships. She also earned a spot on the U.S. National Development Rowing Team and earned a fifth-place finish at the NCAA Championships in 2008.  A seventh generation Texan and Dallas native, Genevieve earned her MBA from the Cox School of Business at Southern Methodist University.
Background:
Americans for Prosperity unveiled its "Save Lives, Save Livelihoods" Policy Agenda at the end of January, to focus Congress and the Biden administration's attention during the first 100 days on two of the biggest challenges facing Americans: ending the pandemic and helping the economy recover stronger.