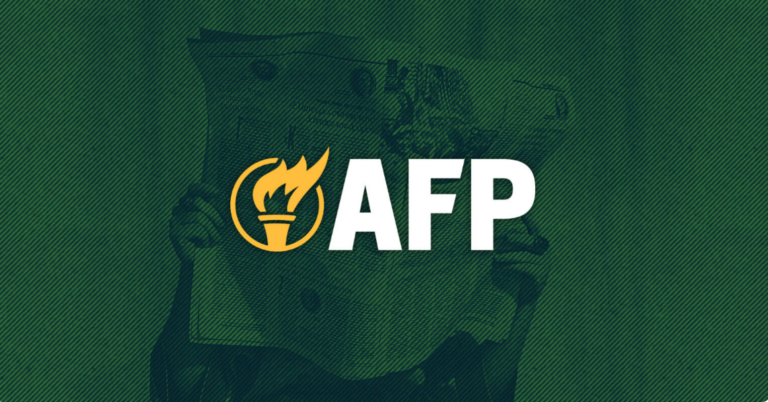 Americans for Prosperity Teams Up With Sen. Sonnenberg and Concerned Citizens to File Lawsuit Against Colorado's SB 21-260 to Restore a Strong TABOR
Americans for Prosperity Teams Up With Sen. Sonnenberg and Concerned Citizens to File Lawsuit Against Colorado's SB 21-260 to Restore a Strong TABOR
DENVER, CO—Yesterday, Americans for Prosperity (AFP), together with three individuals, including State Senator Jerry Sonnenberg, Michael Fields, president of Advance Colorado Institute, and Richard Orman, former state prosecutor in the 18th Judicial District, filed a complaint against Colorado's SB 21-260, Sustainability Of The Transportation System.
SB 21-260 creates new sources of dedicated funding and new state enterprises ostensibly to support the planning, funding, development, construction, maintenance, and supervision of Colorado's transportation system, paid for with new fees on gasoline sales, ridesharing apps, deliveries, vehicle registrations and more.
The plaintiffs are calling SB 21-260 like it is: a violation of Colorado's constitution and Proposition 117 to fund hyper-partisan political agendas without taxpayer approval.
The complaint was filed under the following four claims:
1) Prop. 117, enacted by a vote of the people during the 2020 general election, requires a popular vote before the General Assembly can create new enterprises whenever the projected revenue of such enterprises exceeds $100,000,00 in the first five years of their operation. When the General Assembly creates more than one new enterprise "simultaneously" (i.e., in the same bill), the revenue of all such enterprises is aggregated to determine if the $100,000,000 threshold is met. SB 21-260 created four new enterprises and modified the scope of a fifth enterprise. The projected aggregate 5-year revenue for all five new enterprises exceeds the $100,000,000 threshold, but the General Assembly failed to put these enterprises to a vote of the people. Therefore, the creation of these enterprises is invalid.
2) The creation of the enterprises also violates the Colorado Constitution because Taxpayer's Bill of Rights requires a downward adjustment of the TABOR and Referendum C revenue and spending limits to account for the projected first-year revenue of all new enterprises. SB 21-260 failed to make this downward adjustment.
3) SB 21-260 also violated the Colorado Constitution's requirement that all bills enacted by the General Assembly be related to a single subject. The single subject of SB 21-260, according to its title, concerns "the sustainability of Colorado's transportation system," and most of its provisions at least arguably relate to that subject. However, SB 21-260 also contains a provision that raised the TABOR/Referendum C revenue and spending limit by more than $224,000,000. That provision serves its own purpose (relates to Colorado's overall budgeting process) and thus is invalid as a violation of the single subject requirement.
4) The raising of the TABOR/Referendum C limits also is unconstitutional and violates applicable statutes because the General Assembly does not have legal authority to make such adjustments unilaterally as it did in SB 21-260.
Jesse Mallory, state director for Americans for Prosperity in Colorado, issued the following statement in response to their lawsuit going public:
"SB 21-260 clearly violates Colorado's Taxpayer's Bill of Rights and Proposition 117—two initiatives Coloradans overwhelmingly support. Unfortunately, trying to get around TABOR and Proposition 117 has become a game for politicians to selfishly advance their agenda. The worst part is that every day Coloradans are the ones paying for these gimmicks—on their way to work or to get their kids to school. We need to put an end to politician's tax and spending schemes once and for all. Americans for Prosperity-Colorado will continue to fight any attempt to undermine TABOR and Proposition 117 in order to protect taxpayer's rights and elevate their voices, maintain fiscal responsibility in Denver, and keep Colorado's economy strong."
Michael Fields, president of Advance Colorado Institute, released the following statement:
"The Governor and legislature violated our Taxpayer's Bill of Rights and Proposition 117 by creating new enterprises and imposing onerous new fees without voter approval. Colorado families are struggling with sky-high taxes and fees—so we are suing to give them a voice."
State Senator Jerry Sonnenberg put out the following statement: 
"Using legislative and legal gymnastics, the General Assembly intentionally subverted the will of the voters with the passage of SB21-260. Now with families struggling to make ends meet, it is more important than ever to overturn this unjust legislation."
Background:
AFP has been a strong proponent of Colorado's TABOR since its inception. AFP engaged its army of grassroots activists through door knocking and phone banking—making over several hundred thousand voter contacts, lobbied, spent over $2 million dollars in campaigns, hosted community events and townhalls, and more in support of TABOR and the efforts to get Proposition 117 enacted into law.