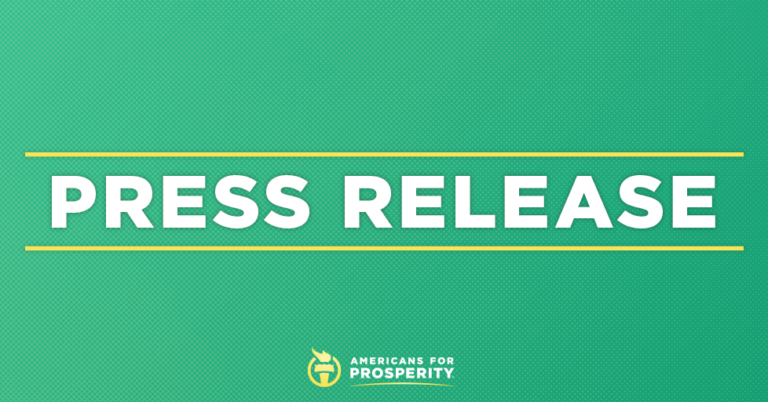 Americans for Prosperity Supports Final EPA Action to Continue Environmental Progress
ARLINGTON, Va. – Americans for Prosperity (AFP) applauds the U.S. Environmental Protection Agency's (EPA) for finalizing the rule to retain existing National Ambient Air Quality Standards (NAAQS) for particulate matter. In today's final rule, EPA is completing a robust science-based process to lock-in standards for particulate matter consistent with the Clean Air Act, the Administration's Back-to-Basics process for reviewing NAAQS, as well as the near-unanimous recommendations of the Agency's independent science advisors.
AFP issued comments on the proposed actions. You can read them here.
AFP Policy Analyst Martin Rodriguez issued the following statement:
"Americans for Prosperity applauds EPA's action to retain existing National Ambient Air Quality Standards (NAAQS) for particulate matter. A decision to unreasonably ratchet down these standards could have been the costliest regulation in history, with wide swaths of the United States facing severe penalties, permitting barriers, and economic repercussions.

"This action will protect public health and continue the path of environmental progress in the Unites States. Additionally, this rule will ensure future administrations cannot engage in regulatory overreach that rejects transparent and sound cost-benefit analysis.

"We urge the EPA to continue working to ensure that the scientific evidence that underpins government regulations will be readily accessible for citizen-scientists and independent researchers to validate the results. Transparency is critical for responsible public policy.

"In the coming weeks, we look forward to EPA completing essential reforms like the Benefits and Costs in the Clean Air Act Rulemaking Process, the Ozone NAAQS, and Strengthening Transparency in Regulatory Science rule that are key for economic recovery and long-term economic growth."
Background:
Dismissing this action as a 'midnight rule' is wrong. EPA's process has included many opportunities for comment and scientific advice on thousands of pages of analysis going back to 2014, consistent with EPA's commitment to attempt follow statutorily required timelines.
The EPA's final rule reflects dramatic environmental progress, as the United States has among the lowest particulate matter levels in the world (one-sixth of the global average) and concentrations have dropped nationally by roughly 40 percent since 2000. Existing standards, set by the Obama Administration at a level requisite to protect public health with an adequate margin of safety, are being achieved in nearly the entire United States. Most of the remaining 'nonattainment' areas are in California, and limited environmental resources are better spent finetuning solutions for those handful of counties.