Please select your state
so that we can show you the most relevant content.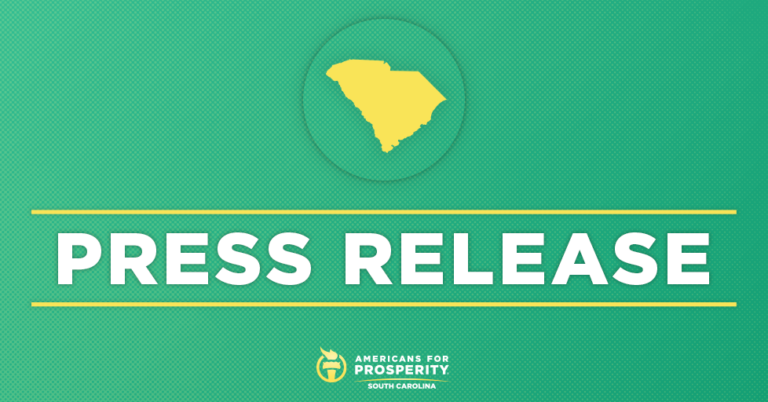 Americans for Prosperity-South Carolina Names Candace Carroll as Interim State Director
COLUMBIA, SC – Americans for Prosperity-South Carolina (AFP-SC) announced Candace Carroll as the interim state director for the chapter. Carroll will continue efforts to enact criminal justice reform, root out corporate welfare, and help make health care reforms issued by Governor McMaster last year permanent. Andrew Yates is taking a position at yes. every kid, an organization committed to giving every student and family the ability to access an individualized education.
"I am extremely excited to have the opportunity to lead AFP-SC and continue working to advance policy that improves the lives of all South Carolinians," said Candace Carroll, AFP-SC's interim state director. "South Carolina is my home and I want to help make it the best place to live, work, and raise a family. I look forward to working with any South Carolinian who strives to make their community better, reform our criminal justice system, improve education for all of our students, and promote economic opportunity for all South Carolinians."
Carroll joined Americans for Prosperity in 2016 serving as a Field Director in Marietta, GA for a year before transitioning to help expand the chapter in her home state. Prior to working at AFP, Carroll worked for Jeb Bush's presidential campaign as the Upstate Field Director. She also spent four years in Washington, DC working for The Heritage Foundation's Development Team. Carroll is an honors graduate of Winthrop University in Rock Hill, SC where she earned her B.A. in Political Science with a focus in Public Policy and Administration.
"Candace has been an instrumental part of our chapter for the past four years, and I could not be happier to see her lead AFP-SC. Her dedication to growing AFP-SC has led to an expansion of our grassroots capabilities as we work toward a society where people succeed by helping one another. I'm looking forward to seeing what Candace and the chapter can accomplish," said Andrew Yates, former state director of AFP-SC.
© 2023 AMERICANS FOR PROSPERITY. ALL RIGHTS RESERVED. | PRIVACY POLICY