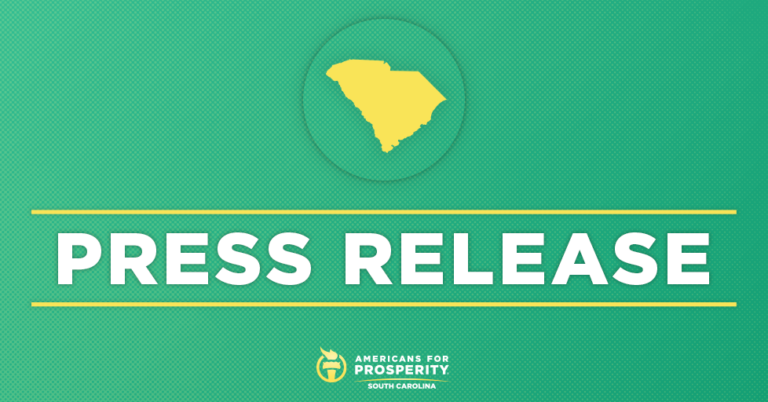 Americans for Prosperity-SC Launches Health Care Anywhere Campaign
Grassroots Group Kicks Off Effort with Informative Tour on the Need to Fully Repeal CON in SC
COLUMBIA, S.C. – Today, Americans for Prosperity-South Carolina (AFP-SC) launched Health Care Anywhere, an informational campaign highlighting how the government is getting in the way of South Carolinians accessing quality health care and what citizens can do to put a stop to it. The first area of focus for the campaign is the immediate opportunity that exists in the legislature to fully repeal of Certificate of Need (CON) with Senator Wes Climer's bill S. 290.
AFP-SC will address this in their statewide tour, where activists will share critical information on this issue while also featuring the legislators that have the potential to make this happen. Additional efforts deployed include citizen-to-citizen contact at the doors and through phone banking. These efforts will be further supplemented by direct mail and digital ads.
AFP-SC State Director Candace Carroll issued the following statement: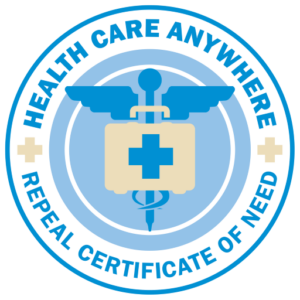 "Nothing should stand in the way of any patient receiving quality, affordable health care – especially not that patient's government. Fully repealing Certificate of Need laws will significantly increase access to care for South Carolinians."
"Our legislators emerged as true leaders during the pandemic to remove barriers to health care. However, they must build on that momentum and finish the work they already started."
"We urge citizens across the state to reach out to their elected officials and tell them that they want access to health care anywhere with the full repeal of Certificate of Need in South Carolina."
Background Details on HealthCare Anywhere Tour Events:
On Thursday, October 14, 2021, the first event will occur from 6-7:30 PM at Nishie G's in Rock Hill. Special guests at the event include Congressman Ralph Norman, State Senator Wes Climer, State Senator Penry Gustafson, and State Senator Michael Johnson. All event information may be found online at HealthCareAnywhereSC.com.
Background on Certificate of Need in SC:
CON laws require health care providers to gain government approval before opening or expanding a facility, adding imaging devices and other medical technology, or offering new services. These laws often allow existing providers to object to new would-be competitors and use their incumbency status to influence government decision-making.
A local example of CON stalled the construction at the Piedmont Medical Center in Fort Mill, SC. According to Reason, "A hospital chain based in Charlotte challenged Piedmont Medical Center's plans for a new facility, then sued to block the state's decision to give Piedmont permission to build the hospital." This red tape prevented South Carolinians from receiving care when hospital beds were at capacity during the pandemic.