Please select your state
so that we can show you the most relevant content.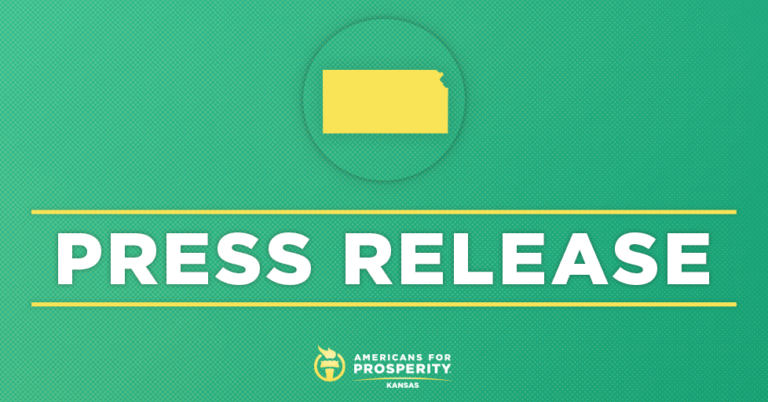 Americans for Prosperity Responds to Governor Kelly's State of the State Address
Grassroots group encourages Governor, lawmakers to focus on reducing regulatory barriers, increasing health care access for all, keeping taxes low
TOPEKA, Kan. – Americans for Prosperity-Kansas (AFP-KS) responded to Governor Laura Kelly's 2021 state of the state address, highlighting her remarks on health care, as well as spending and fiscal issues.
Americans for Prosperity-Kansas State Director Elizabeth Patton issued the following statement:
"During the special session, the Kansas legislature included several of Governor Kelly's Executive Orders that broke down barriers to health care. We encourage the legislature to make these reforms permanent so that more Kansans can access health care in the comfort and safety of their homes. These are an important first step to ensure health care access is improved and costs are lowered for all Kansans. Expanding a broken Medicaid system will only drive up costs and crowd out care for those that already rely on the program.

"On behalf of thousands of Kansas taxpayers, we are concerned that the Governor is opposed to tax reform for Kansas families. Instead of asking Kansans to hand over more of their hard-earned money – particularly when many are struggling to put food on the table after months of lockdown – we encourage the Governor to work with lawmakers to rein in government spending and remove burdensome regulation to begin getting the economy back on track."
The grassroots group recently released it's 2021 Legislative Agenda which seeks to provide lawmakers a roadmap of reforms that will remove barriers to opportunity for individuals and position the state to be better prepared for any future economic uncertainty.
© 2023 AMERICANS FOR PROSPERITY. ALL RIGHTS RESERVED. | PRIVACY POLICY