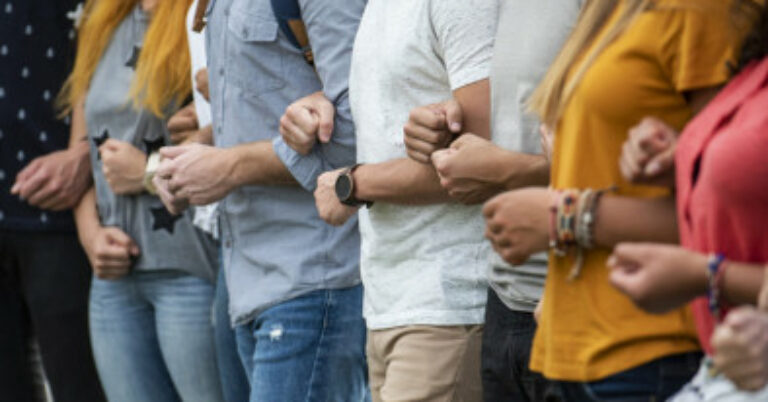 Americans for Prosperity: Reignite the American dream on National Day of Action
Americans for Prosperity invites you to reignite the American dream as the organization participates in the National Day of Action.  
Surrounded by a team of volunteers on a sunny day in a Summerville, S.C. neighborhood, Americans for Prosperity Senior Vice President of Grassroots Chase Downham gave an impassioned pep talk about the challenges the organization and the world are facing in pursuit of the American dream. 
"The challenges that we're facing as a country, as an organization, what we're trying to do are perhaps bigger than ever before. At the same time, we got our work cut out [for us]," he said. "It's going to take all of us. And so, thank you all for being here, being part of this and helping to reignite the American dream. So, let's go out there and have a great day." 
He added that the National Day of Action is such an amazing opportunity for the organization to come together. "It's the time when activists and volunteers and our staff from all over the country get together with one voice across America to advance our policies and principles." 
The AFP chapters in South Carolina, Pennsylvania, Tennessee, Georgia and other states took to the streets on March 25 and 26 to celebrate the day and connect with the people in their communities and initiate change 
"You look into the I360 portal, and you see the tens of thousands of contacts that we've made throughout the day. You see all the conversations that have happened, and you know that you were part of something significant. It wasn't just your own individual effort, but it was the effort of all these people across the country that came together to have a really impactful voice. 
The American dream can be defined as "the ideal that every citizen of the United States should have an equal opportunity to achieve success and prosperity through hard work, determination, and initiative." 
Why does Americans for Prosperity want to reignite the American dream? Downham says it's about connecting people to issues they can and want to solve. 
"The Reigniting American Dream effort is really all about talking to the American people about the American dream and whether or not it's something that folks still believe in. It's connecting with people on the biggest issues, challenges facing our country and the solutions to those challenges. And that's really the conversation that people want." 
You can join Americans for Prosperity and be part of this effort to reignite the American Dream. Sign up to volunteer on our website.