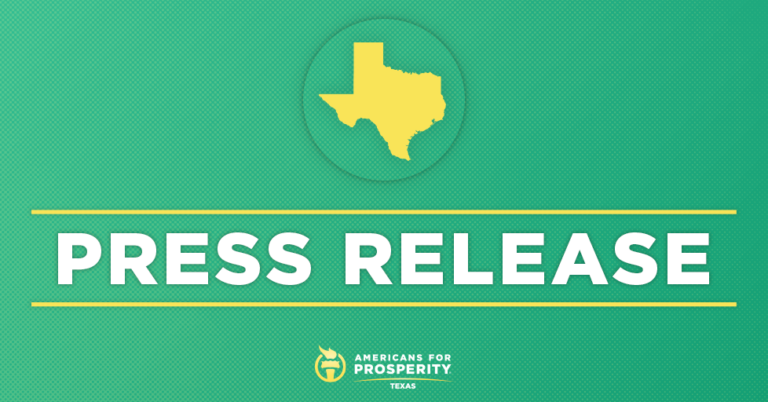 Americans for Prosperity Ramps Up Infrastructure Push Ahead of House Spending Spree Vote
Aug 24, 2021 by AFP
"Rep. Fletcher must listen to her constituents who know the Biden-Sanders 'infrastructure' proposals will slow the economy and insert more of Washington, DC into their lives." 
AUSTIN, TX – Americans for Prosperity-Texas (AFP-TX) is ramping up its ongoing campaign encouraging Rep. Lizzie Fletcher to oppose the Biden-Sanders "infrastructure" proposals after House lawmakers returned to Washington to vote on the budget resolution and kick off reconciliation negotiations.
AFP has launched a new wave of radio ads and direct mail to supplement the work of AFP's activists across the country.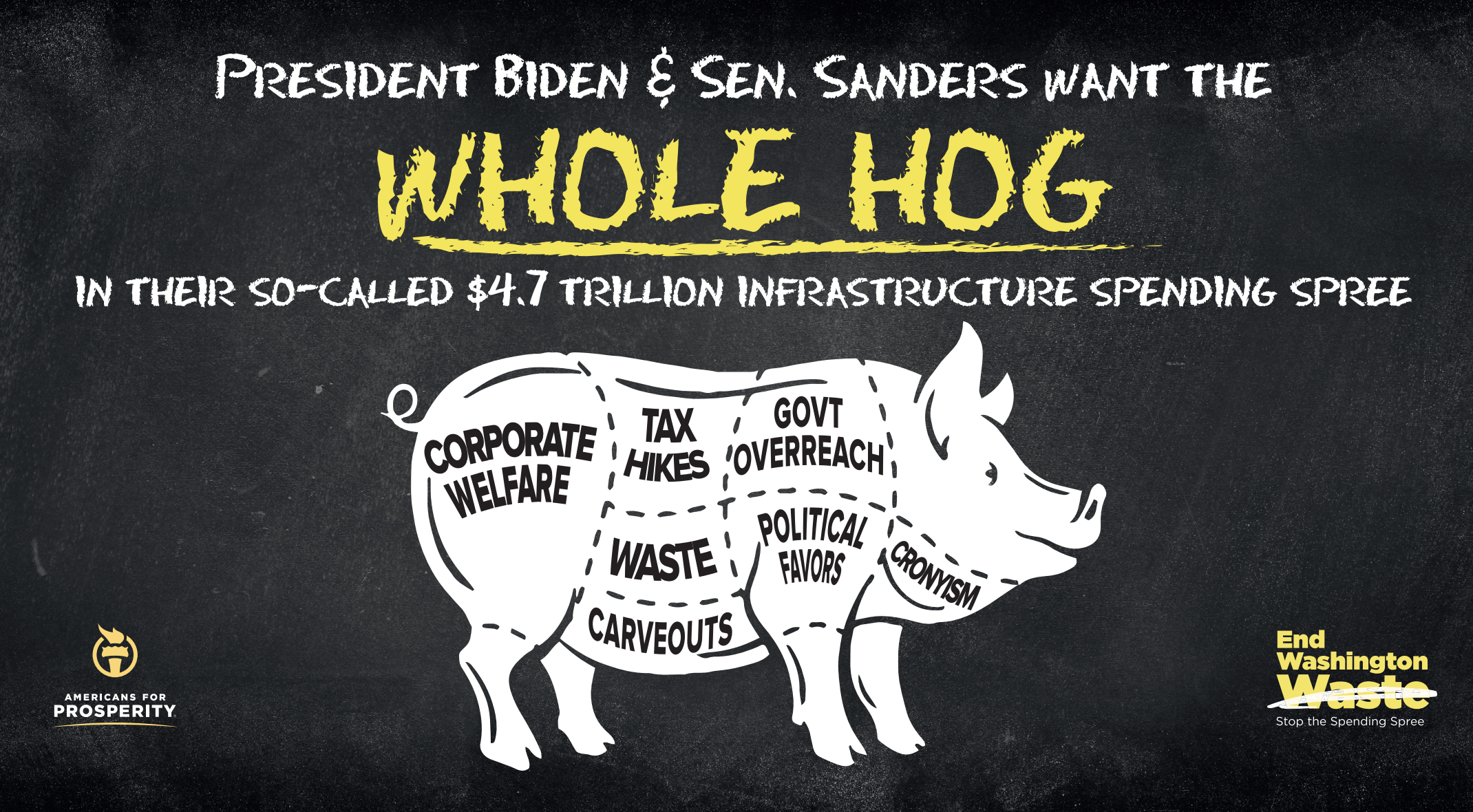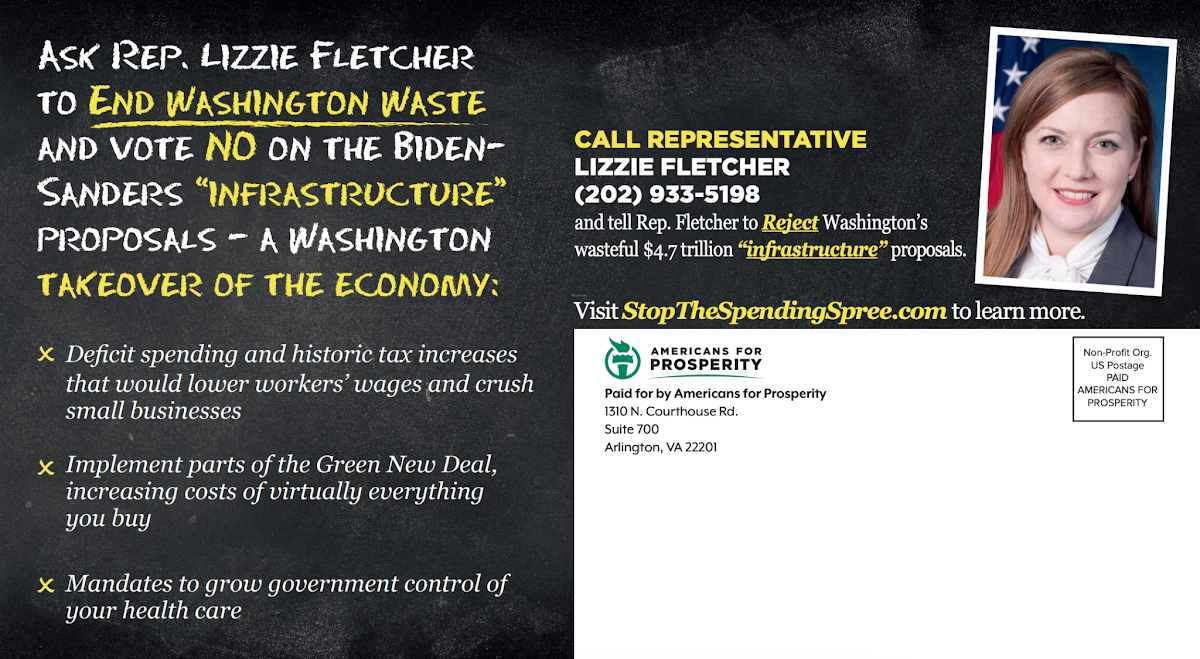 Listen to Sample Spending Spree Radio Ad
Listen to Sample Health Care Heist Radio Ad
AFP-TX State Director Genevieve Collins released the following statement:
"The House is about to vote on $4.7 trillion dollars in wasteful spending on the taxpayer dime. Texans can't afford a plan that increases their taxes. Rep. Fletcher must listen to her constituents who know the Biden-Sanders 'infrastructure' proposals will slow the economy and insert more of Washington, D.C. into their lives."
The campaign is part of the grassroots group's seven-figure "End Washington Waste: Stop the Spending Spree" mobilization campaign. The ad campaign focuses on 13 House members and highlights the harmful effects the two "infrastructure" proposals – President Biden's $1.2 trillion so-called Bipartisan Infrastructure Framework and Sen. Sanders' $3.5 trillion "infrastructure" reconciliation package – would have on health care and the economy.