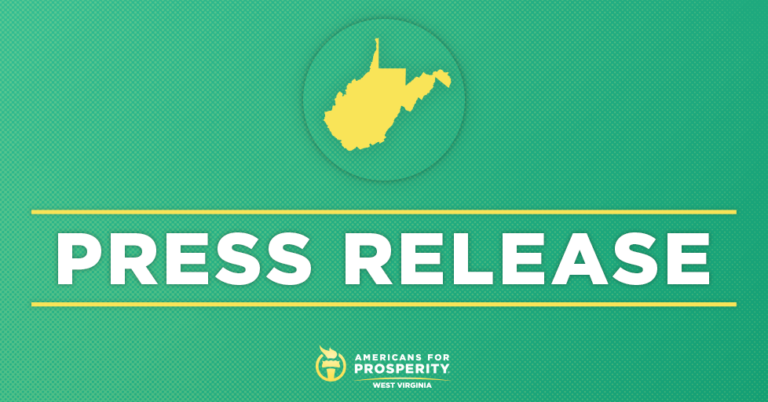 Americans for Prosperity Praises Supreme Court Ruling on Right-to-Work
Right to Work will empower workers, help with economic recovery
CHARLESTON, WV – Americans for Prosperity-West Virginia (AFP-WV) today commended the West Virginia Supreme Court for overruling a lower court's decision and affirming the state's right-to-work law as constitutional.
Americans for Prosperity has long stood as one of the central proponents of this crucial protection for workers. The West Virginia law allows workers, excluding federal employees and employees of airlines or railroads, to no longer be coerced into paying union dues or fees in order to keep their job.
AFP-West Virginia State Director Jason Huffman issued the following statement:
"This is a historic day for West Virginia workers who, for too long, faced a coercive status quo that pitted their livelihood against their freedom of speech and freedom of assembly. It's common sense that no one should be forced to hand over a portion of their paycheck to an organization with which they might disagree in order to keep their job. Right-to-work ends this backwards practice once and for all, giving West Virginians more opportunity and power over their paychecks. We are pleased that the court rightfully chose to uphold the constitutionality of this vital protection that will help improve our state's economic competitiveness."
Background:
AFP and Cardinal Institute File Amicus Brief on Worker Freedom Case, 6/24/19
States with right to work policies are associated with many positive economic indicators that reveal increased opportunity for workers. For instance, over a recent 10 year period, right to work states experienced faster manufacturing and overall job growth, higher growth in household consumption, and greater disposable and overall cost of living adjusted incomes.
Americans strongly support right to work laws, including within union households.