Please select your state
so that we can show you the most relevant content.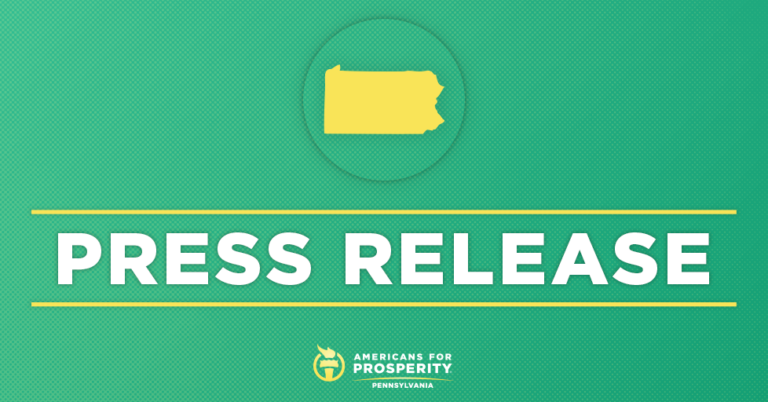 Americans for Prosperity-Pennsylvania Promotes Emily Greene to Director of Grassroots Operations
HARRISBURG, Pa. – Today, Americans for Prosperity-Pennsylvania (AFP-AP) announced that Emily Greene has been promoted from Community Engagement Director to Director of Grassroots Operations. Alongside State Director Ashley Klingensmith, Greene will work with the grassroots team to build community connections that drive transformative policy change across the state from Pittsburgh to Philadelphia.
"As a lifelong Pennsylvanian and University of Pittsburgh graduate, I know the potential that rests inside each of us. I'm eager to harness this potential working with activists across the state as we exit the pandemic to level the playing field and to ensure that each person has a shot at the American Dream," said Greene.
Greene brings a wealth of knowledge from grassroots experience to her work on political campaigns. In 2018, she joined the AFP-PA as field director, where her efforts focused on digital organizing and grassroots lobbying. She previously worked as a field director for the Pennsylvania Republican Party throughout the southwestern portion of the state after being quickly promoted to director after serving as a field organizer in the Greater Pittsburgh area. In these roles, she trained and educated community leaders on organizing best practices through the Republican Leadership Initiative Program and managed volunteers.
"Emily has been a tremendous asset to our team over the years. Most recently, she drove efforts through the organization of 40 grassroots events over three months that helped make our #FinalSayPA campaign a sweeping success with the passage of all three ballot measures to curb gubernatorial emergency powers. To those that work closely with her, it should come as no surprise that she rose through the ranks and earned this position. We're incredibly grateful to have her, and I look forward to working alongside her to bring this chapter to new heights," said AFP-PA State Director Ashley Klingensmith.
© 2023 AMERICANS FOR PROSPERITY. ALL RIGHTS RESERVED. | PRIVACY POLICY