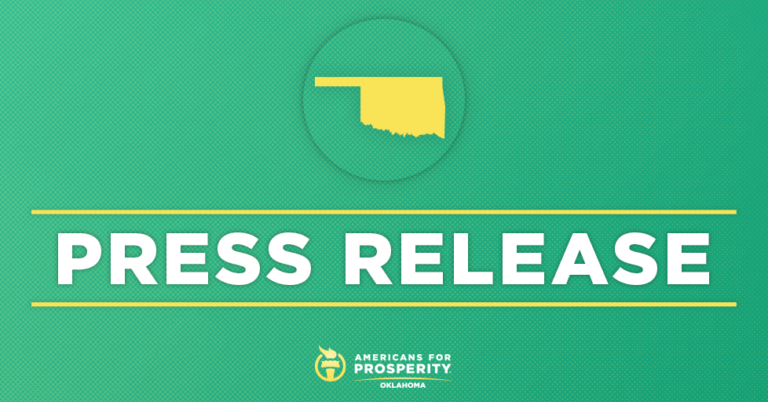 Americans for Prosperity-Oklahoma Endorses Cheryl Baber for State Senate
TULSA, OK—Americans for Prosperity-Oklahoma (AFP-OK)  today announced its endorsement of Cheryl Baber for Oklahoma's 35th State Senate district. Baber earned the support of AFP-OK through her dedication to supporting principled policy solutions to the greatest challenges Oklahomans face, if elected this November. AFP-OK plans to leverage the full support of its grassroots activists through targeted direct-mail, digital advertising, and other tactics to help elect Baber to the state senate.
AFP-OK State Director John Tidwell issued the following statement:
"Our activists are thrilled to support Cheryl Baber for state senate. Not only does she have the experience necessary to improve the lives of Tulsans and our great state, but Cheryl has also been a stand-out community activist for Americans for Prosperity. 
We look forward to watching her take her passion for principled policy solutions to the legislature: ensuring our students and families have greater access to a better education, access to affordable health care, and a making sure our economy recovers stronger than before. Now, it's time to get to work."
Cheryl Baber (SD-35): An active member of the Tulsa community, Cheryl Baber has an impressive resume as a private practice attorney, Assistant U.S. Attorney, wife, mom, and grassroots activist. Through her many varied experiences, Baber has found a passion for improving the lives of all Oklahomans.  If elected to the legislature, Baber will fight for a smarter on crime, softer on taxpayers criminal justice system that makes our communities safer. She will work to ensure all students have access to an education that will help them build a bright future. Baber will tackle the economic challenges facing our economy and ensure the right policies are in place to help Oklahoma's families, jobs, and businesses recover, even stronger than before. And, Baber knows that health care is vital. That's why she will work to improve access to quality health care that families can afford. If elected to the legislature, Cheryl Baber will champion reforms that make Oklahoma the best place to live, work, and raise a family.
For further information or an interview, reach Nicole Tardif at NTardif@afphq.org or (571) 329-0161. 
Not authorized by any candidate or candidate committee.  Authorized and paid for by Americans for Prosperity, 1310 N. Courthouse Road, Ste 700, Arlington, VA 22201 (703) 224-3200.