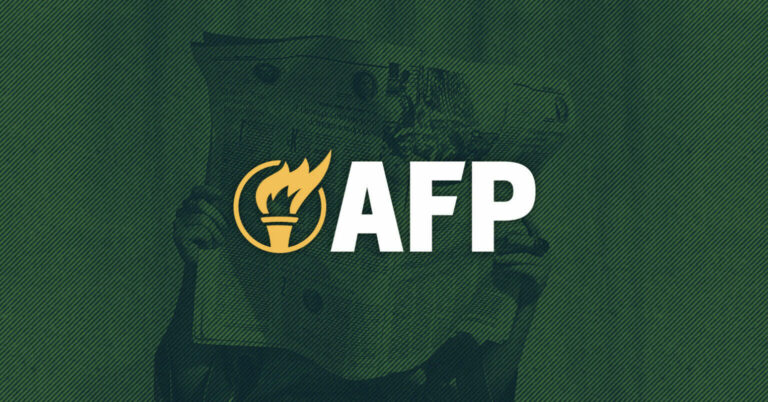 Americans for Prosperity – North Dakota Wraps Up Annual Capitol Conference, Meets with the Entire North Dakota Delegation in DC
BISMARCK, ND – Last week, Americans for Prosperity – North Dakota (AFP-ND) attended AFP's annual Capitol Conference in Washington D.C. Throughout the conference, AFP-ND met with the entire North Dakota Congressional delegation including Senator John Hoeven, Senator Kevin Cramer, and Representative Kelly Armstrong to discuss solutions to fix the disjointed budget process, reduce financial regulations that hinder economic growth, and ensure AFP's priorities have a seat at the table for upcoming legislation.
AFP-ND State Director Kim Koppelman, who retired last year as Speaker of the House after serving in the North Dakota House of Representatives for 28 years, released the following statement:
"I enjoyed visiting my friends and former colleagues in Washington, D.C. last week, thanking them for their support of measures to uphold the freedom of North Dakotans and all Americans, and encouraging them to support legislation which will ensure that the American promise of 'life, liberty, and the pursuit of happiness' is guaranteed for all.
"It was good to reconnect with each of the members of our Congressional Delegation. I served with John Hoeven during his decade as North Dakota's Governor and have continued to work with him as our U.S. Senator. Before becoming North Dakota's Congressman, Kelly Armstrong served in the North Dakota Senate and as Chairman of the Senate Judiciary Committee, during some of the years that I chaired the House Judiciary Committee, so we worked on numerous important pieces of legislation together. I've known Kevin Cramer even longer, from his early days in politics, through his time leading North Dakota's Tourism Department and his years as a Public Service Commissioner, before he was elected to Congress and to the U.S. Senate. I appreciate their service to our great state."
Photos from AFP-ND meeting with Senator Kevin Cramer, Senator John Hoeven, and Representative Kelly Armstrong: