Please select your state
so that we can show you the most relevant content.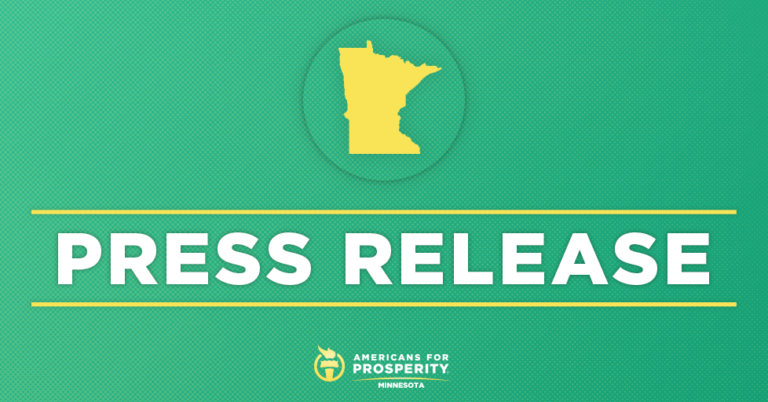 Americans For Prosperity – Minnesota Statement on Health Care Omnibus Bill Priorities
ST. PAUL, MN – As negotiations continue on the Health and Human Services Omnibus Bill, Americans For Prosperity – Minnesota (AFP-MN) is reiterating its opposition to language in the the bill that would establish a "public option," creating unsustainable tax burdens on Minnesota families and setting the table for centralized government control of health care.
AFP-MN is also reiterating support for measures in the bill that would establish expanded access to and reduced regulations on telehealth.
AFP-MN State Director Jason Flohrs released the following statement on the Health Care Omnibus Bill:
"We oppose the language in the bill which would require the state to work with relevant federal agencies in creating an unworkable 'public option' on top of existing Minnesota public health programs. We believe that everyone should have access to the high-quality health care they need, when they need it, at a price they can afford. But this so-called 'moderate' approach of a public option is a false hope.
"Throughout the legislative session, we have supported the 'Minnesota Telehealth Act' and urge you to include these provisions in the final agreement. Telehealth has allowed providers to diagnose and prescribe treatment to more patients with COVID-19, helping them recover at home and avoiding unnecessary exposure. It has allowed Minnesotans to continue to see their doctor, even as they keep themselves and their families safe at home. It has ensured that health care providers maintain a greater capacity to treat critically ill patients in person, with a reduced risk of overwhelming delivery systems."
Click here to see the full letter presented to the conference committee.
© 2023 AMERICANS FOR PROSPERITY. ALL RIGHTS RESERVED. | PRIVACY POLICY