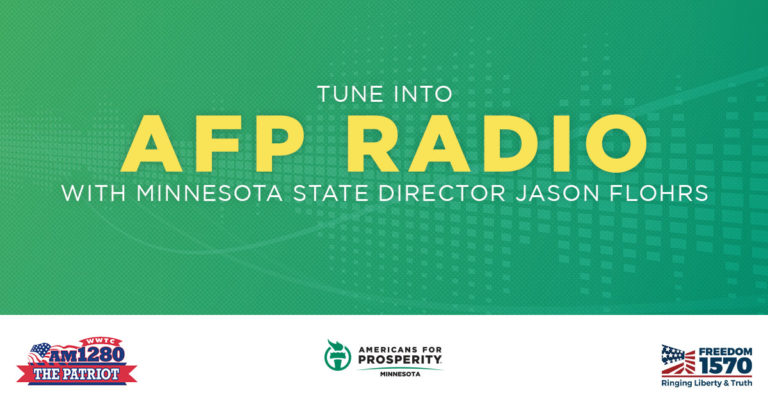 Americans for Prosperity Minnesota Radio – 5/23/20
May 27, 2020 by AFP
Safely getting our economy going will do much more for the state than any federal bailout. As Adam Michel with the Heritage Foundation demonstrates, history shows it will just make Minnesota all the more dependent federal aid.
Then in the second half, Senate Majority Leader Paul Gazelka talks about reaction to Governor Walz's piecemeal approach to reopening, what the Legislature can do to prepare for a $2.4 billion budget deficit, and is there a potential Special Session agreement to be had?
CLICK HERE to catch up on to past episodes and subscribe to have the weekly podcast delivered right to you!