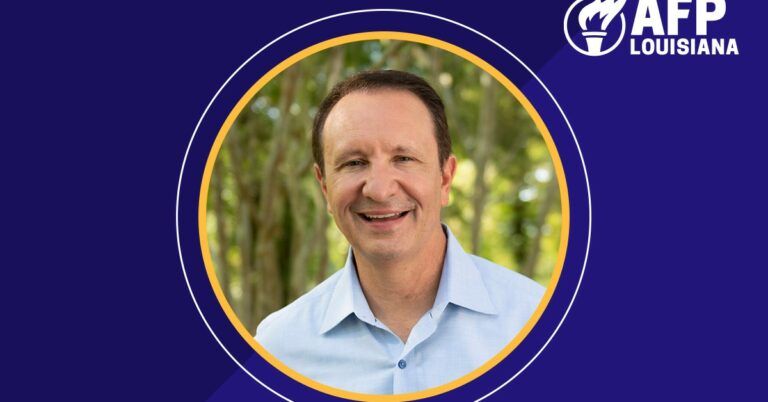 Americans for Prosperity-Louisiana Endorses Jeff Landry for Governor, Releases New Grassroots Activism Numbers
AFP-LA has made 130,000 voter contacts since August
Baton Rouge, LA—Americans for Prosperity-Louisiana (AFP-LA) has officially endorsed Louisiana Attorney General Jeff Landry for Governor. Noting his leadership on tax and insurance reform, involving parents in their child's education, and reducing regulatory burdens for businesses, AFP-LA says Landry is the best choice for Louisiana.
AFP-LA's backing of Landry comes after 16 State House and Senate endorsements that have been made this election cycle with one supported candidate, Beth Billings (HD-56), already securing her seat. Local AFP activists have worked overtime to knock on more than 91,000 doors and personally call 40,000 residents totaling 130,000 voter contacts since August.
By educating Louisiana voters ahead of the primary election on the need for policies that make the American dream possible and information on how to vote early or by mail, AFP-LA was pleased to see reports this week showing Republican early voting is pulling strong.
AFP-LA State Director, Scott Simon, made the following statement:
"We encourage all Louisiana voters to cast their vote for Jeff Landry for Governor and our other policy champions for the legislature. With strong leadership on the fourth floor and in the State House and Senate, Louisiana will finally be able to make the policy reforms our state needs to ensure Louisiana is a better place to live and do business.
"Our grassroots team is prepared to finish the task in November. We stand ready to continue hitting the pavement and talking to Louisiana voters across the state on behalf of Jeff Landry and all of our candidates who make the runoff."