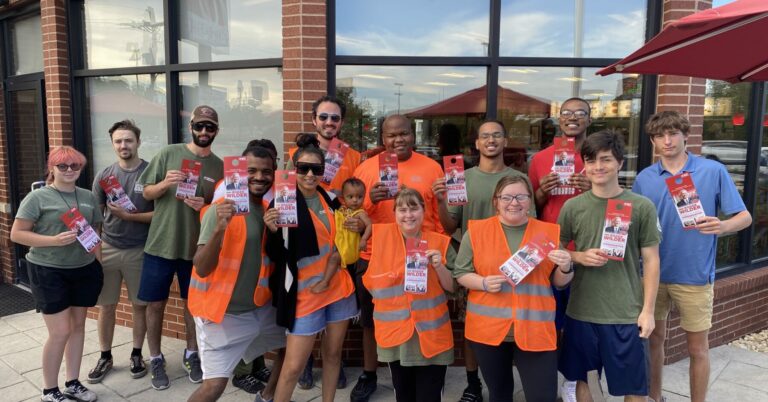 Americans for Prosperity-Louisiana Endorsed Candidates Find Overwhelming Victory in Primary Elections
Fifteen AFP-LA Endorsed Candidates Win Primary Elections
Baton Rouge, LA—Americans for Prosperity-Louisiana (AFP-LA) celebrated the win of more than a dozen endorsed candidates to serve Louisiana in the State House, Senate, and Governor's office.
AFP-LA celebrated the victory of the candidates after making a push to reach more than 130,000 voters in the state since August. Click here to read more about AFP-LA's vast grassroots efforts.
AFP-LA State Director Scott Simon issued the following statement:
"We are thrilled to see so many incredible victories of policy champions, statewide, this weekend. These wins demonstrate the power of our grassroots engagement and commitment to bring transformative change to Louisiana.
"Our backing of these leaders was rooted in their principles to make Louisiana an even better and more prosperous state to live and do business in, and we're thrilled to work with these leaders in their new roles."
In addition to AFP-LA's backing of Attorney General Jeff Landry for Governor who saw a sweeping victory, the group engaged in more than a dozen races to advance leaders across the state.
Successful AFP-LA Endorsed Senate Candidates:
SD 06 Rick Edmonds
SD 22 Blake Miguez
SD 31 Alan Seabaugh
SD 38 Thomas Pressly
SD 36 Adam Bass
Successful AFP-LA Endorsed House Candidates:
HD 09 Dodie Horton
HD 25 Jason DeWitt
HD 48 Beau Beaullieu
HD 76 Stephanie Berault
HD 43 Josh Carlson
HD 71 Roger Wilder
HD 89 Kim Carver, leading in runoff
HD 104 Jay Galle
HD 56 Beth Billings, unopposed