Please select your state
so that we can show you the most relevant content.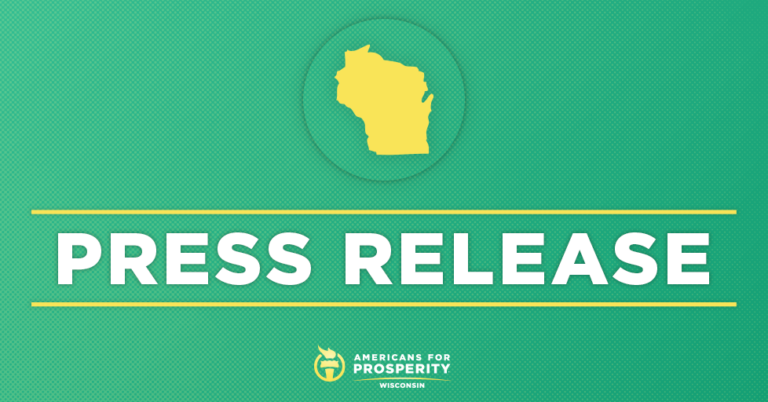 Americans for Prosperity Launches Accountability Campaign Targeting Governor Evers' Harmful Policies
MADISON, WI — Americans for Prosperity – Wisconsin (AFP-WI) today announced its new grassroots effort to educate citizens across the state about the impact Governor Evers' policies will have on their family budgets.
The grassroots group will also launch a digital ad campaign and hold events across the state to help educate Wisconsinites on the harmful policies impacting their everyday lives.
View  BadEversPolicies.com Here
AFP-WI State Director Eric Bott issued the following statement:
"As inflation continues to rise, Governor Evers is supporting policies that will make the cost of everyday goods even more unaffordable for Wisconsin families. His constituents deserve to know how his irresponsible and reckless policies will impact their lives, family budgets and jobs.
"The AFP-WI grassroots team is excited to talk to their neighbors and fellow citizens over the coming months about the dangers of Governor Evers tax-and-spend policies."
Background:
Governor Evers has continuously proposed and supported inflation-driving, tax and spend policies since taking office in January 2019. These tax-and-spend policies, on top of job-killing "Green New Deal-type" regulations are bad for Wisconsin families.
2019-21 Proposed Executive Budget:

Increased the gas tax, making it harder for families to fill up at the pump
Increased taxes by $1.7 billion on families and businesses
Allow for annual increases in property taxes
Increased government spending by over $6 billion from the previous budget
Proposed Green New Deal-type policies that would increase the cost of energy and gas

2021-23 Proposed Executive Budget:

More than $1 billion in new taxes on families and businesses
$3.2 billion in new government spending
Increased the tax on our electricity bills, making these bills more expensive
Green New Deal regulations that would make heat and electricity more expensive for families

Other Policies:

Governor Evers supports the massive "Build Back Better" spending spree in Washington, DC that would further drive inflation on everyday goods.
Governor Evers supports the recently passed Bipartisan Infrastructure Framework, which spent an additional $1.2 trillion on a number of government pet projects.
Governor Evers' appointees on the Public Service Commission recently raised electricity rates and home heating prices, some by double digits.
© 2023 AMERICANS FOR PROSPERITY. ALL RIGHTS RESERVED. | PRIVACY POLICY